Cotton output remains below pre-crisis levels in 2010/11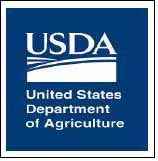 World cotton production in 2010/11 is estimated at nearly 115 million bales, up 13 percent from a year ago and the largest annual output growth in 7 years. The current crop estimate shows a remarkable recovery from the previous year, but production still remains below levels attained prior to the recent global financial crisis.

High market prices, improved credit access, and more conducive growing conditions in producing countries are driving the production rebound. Lower production, compared with a year earlier, is expected in some major cotton producing countries in 2010, but expected increases in others more than offset the losses. Global cotton area in 2010/11 increased 11 percent to 33.5 million hectares from the previous year, while the yield is estimated 2 percent higher at 748 kg/ha.

Australia is estimated to produce a record 4.5 million bales in 2010/11, up 154 percent from the preceding year. In addition to favorable market price for cotton, water availability in Australia has improved significantly in the last couple of years, giving producers the opportunity to increase both irrigated and dryland cotton areas. Australia's 2010/11 cotton area is estimated to triple to a record 600,000 hectares.

Brazil's 2010/11 production is estimated at a record 8.8 million bales, up 62 percent from a year earlier. Strong area and yield increases are estimated for the Center- West State of Mato Grosso, where cotton production is expected to account for over 50 percent of the 2010/11 national crop (CONAB, 3/2011). Brazil's 2010/11 area is estimated at 1.3 million hectares, a 55-percent rebound from a year ago.

India's 2010/11 crop is estimated to increase 9 percent from the year before to a record 25.0 million bales, while area is estimated up 7 percent to an all-time high of 11.0 million hectares. The United States and Uzbekistan are estimated to produce 18.3 million bales (up 50 percent) and 4.7 million bales (up 19 percent), respectively, in 2010/11. In China and Pakistan, the 2010/11 crop is estimated to decline 8 percent to 29.5 million bales and 8.8 million bales, respectively.

Cotton harvested area in the United States and Uzbekistan is estimated at 4.3 million hectares and 1.3 million hectares, respectively. In the United States, this is a 42- percent increase from the previous year, while in Uzbekistan the area is unchanged. Cotton area in China and Pakistan is estimated to decline 4 percent and 3 percent to 5.1 million hectares and 2.9 million hectares, respectively, from the preceding year.

Global Cotton Trade Rises in 2010/11
World cotton exports in 2010/11 are estimated at 38.6 million bales, up 9 percent from the previous year and the second consecutive year of trade rebound. Exports in 2010/11 for Australia (3.0 million bales), Brazil (2.7 million), and the United States (15.75 million) are estimated to increase 42 percent, 36 percent, and 27 percent, respectively, fromthe preceding year. India and Uzbekistan are estimated to export 4.8 million bales and 3.5 million bales in 2010/11, down 27 percent and 8 percent, respectively, from a year ago. Export increases in several major countries more than offset declines in other exporting countries, resulting in one of the largest cotton trade volumes in recent years.