Expansion of FUNLAND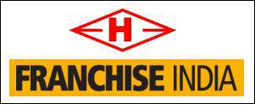 Hanung Toys & Textiles Limited is India's largest Manufacturer and Exporter of Soft Toys. It is also one of the leading players in the Home Furnishing Segment. It is a listed company with an annual turnover in excess of USD 240 Mn, out of which about USD 95 Mn comes from the Toys Segment. The domestic sale of Toy Segment is about USD 24 Mn. With the association of FIBL which is a leading authority on Franchising, Retailing and Licensing, Hanung Retail Ltd, the retail arm of Hanung Toys and Textiles is all set to further expand its retail presence & global sourcing under the brand name FUNLAND.

The stores will carry four categories of products: : Traditional Toys which include Soft toys, Educational Toys which include Board games, Puzzles, Electronic Gaming and Sports Accessories. FIBL beholds the key interest in expanding the company's network for the very first time nationwide, initially in the major cities like Delhi, Mumbai, Bangalore, Chennai, Hyderabad and Ahmedabad and further expanding up to 10 other within a short span. Hanung already caters to 3000 retail outlets pan India, including multi-brand outlets such as Lifestyle, Shopper's Stop, Westside, Big Bazar (Pantaloon group), Pyramid, Globus, Landmark and other leading stores. The vision behind FUNLAND is to create an experience based, one stop shop for kids, young adults and gaming enthusiasts.

Hanung is internationally known for its quality-driven approach to all clients. This includes the use of non-toxic and azo-free dyes, non-toxic fibre and strength-tested threads and seams; zero lead content as well as passing all toys through two rounds in metal detectors to ensure no stray needle is left inside.

Commenting upon the association, Mr. Ashok Kumar Bansal, Chairman & Managing Director, Hanung Toys & Textiles Limited "Hanung has long been the largest player in the toys segment in India, with presence across manufacturing, distribution & retail. Having explored the retail segment over the past year, we have now decided to expand our network across the country. Our tie-up with FIBL seeks to bring together their expertise in franchise-based business development with our unmatched position in the domestic & international toy markets to create an opportunity for entrepreneurs across the country to participate in this USD 2bn market that is expanding at over 20% annually."

The stores will be operated in two models – COFO (Company Owned Franchisee Operated) and FOFO (Franchisee Owned Franchisee Operated). In both models, the store detailing, branding & marketing support, market planning & analysis and operations support will be covered in an initial investment of 20 lakhs. Franchisees would be expected to invest in stock, salaries, utilities & general maintenance. In the COFO model the franchisor will provide properties in leading high streets & malls across the country, where as in the latter, franchisee would provide own property. The company plans to expand about 400 stores including up to 150 COFO stores within the next 3-4 years.

news category
---
Related Categories:
E-News Insight