Textile group Sioen agrees sale of Roland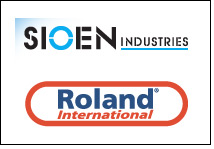 Sioen Industries n.v., a producer of technical textiles, fine chemicals and high-tech protective clothing, announces that it has reached agreement for the sale of one of its subsidiaries, Roland International. AGREEMENT IN PRINCIPLE Sioen has reached an agreement in principle with a prospective buyer in the transport sector.

The agreement includes far-reaching agreements for the sale of Roland International, a subsidiary of the Sioen Industries group. FOCUS ON CORE BUSINESS Sioen Industries decided in 2009 to focus on its core business and therefore to divest a number a number of activities ('discontinued operations'), including the production of finished road and railway truck curtains and tarpaulins. A final agreement is expected by May 2011. ROLAND INTERNATIONAL Roland International produces finished curtains and tarpaulins for international goods transport.

The company slogan 'built stronger to last longer' expresses the philosophy of the company. After thorough restructuring, Roland International was put on sale in 2009.

Sioen Industries NV is a diversified, publicly traded group with an extensive portfolio of products and activities: spinning, weaving and coating, manufacturing of technical clothing, production of fine chemicals and processing of technical textiles.

Sioen Industries is the world leader in coated technical textiles, a strong global player in high-tech protective clothing and a niche specialist in fine chemicals.

Sioen Industries n.v.