ICAHT under 'Make Competition Irrelevant' theme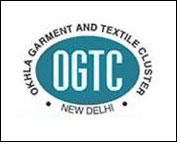 The global apparel manufacturing industry is expected to grow more than ever in times to come. According to an estimate, the global apparel industry will reach a value of US $ 1800 billion by the end of 2011. The apparel manufacturers are now adopting new techniques to increase their trade. New business models and competitive strategies are used to enhance profits and growth.

Okhla Garment and Textile Cluster - OGTC will be organizing the 7th International Conference on Apparel & Home Textiles 30th September & 1st October, 2011 at India Habitat Centre, New Delhi with the Theme "Make Competition Irrelevant"

The conference is intended to cover all aspects of the apparel industry, including the problems of small-scale enterprises in the developing world, the barriers which are hindering the growth of this industry, the strength and weakness of the manufacturers in different region, globalization issues, resource and manpower scarcity, quality of the product, trade laws, adopting new techniques to improve productivity, managing global supply chain and finally changing apparel industry trends with ever-changing fashions.

The conference aims to provide an environment for academics, researchers and practitioners to exchange ideas and recent developments in the field of apparel manufacturing. The conference is also expected to foster networking, collaboration and joint effort among the conference participants to advance the theory and practice as well as to identify major trends in apparel manufacturing.

The Convention will be a great opportunity for international trade fraternity to know the dual strengths that India can offer, not only as a great supplier base, but also as a fashion destination for international brand

A few quick facts about last year's version ICAHT 10 of the conference:

• 400+ people attended over the two days
• More than 50% of attendees were garment industry professionals
• As many as 50 of our attendees were garment Industry owners
• 71% of our attendees were senior level persons
• 25+ speakers shared knowledge & case studies over 2 days
• 70% of last year's attendees said they would like to attend and probably or definitely recommend the conference to a colleague

Testimonials

I greatly enjoyed participating in the Conference, which I felt to be an excellent mix of presenters and Chairpersons, very enjoyable and informative, and I am sure all participants benefited greatly from attending. I believe it was one of the best organised Conference I have attended and that the OGTC will continue to be a driving force in the Indian market development when delivering such beneficial activities as this.
Paul Frank Bowes, PFB Productivity Services Ltd.

Community protests have started influencing the behaviour of corporate decision makers. Responsible profits will have to be the only standard in tomorrow's world. It is believed that sustainability will become a reality .With factors like climate change, resource scarcity and energy prices all contributing to opportunities, the need of the hour it seems is 'ecological capitalism'. While the market for green opportunities is still small, it's definitely one that is growing rapidly. And if some money is made on the way to saving the planet and its people, surely it's alright.?