High quality trade buyers expected to visit 8th F&A Show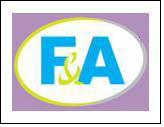 June 3, 4 and 5, 2011 are important dates in the textile calendar. It is on these dates that more than 5,000 members of the textile supply chain will come together for the Fabrics & Accessories Trade Show at the sprawling Palace Grounds in Bangalore.

Now into its 8th consecutive year, the F&A Show 2011 will witness the participation of a record number of companies which will display a wide and varied range of products comprising apparel fabrics, trims, embellishments and services. This also confirms a resurge in the textile and apparel industry which has been in the throes of economic difficulties especially in the export markets. "The surging domestic demand is helping in reviving this sector," points out Mr. P. Krishnamurthy, CEO, S S Textile Media Pvt. Ltd., organizers of the F&A Show.

An important feature of the event is that Govt. of India, Ministry of Textiles, Regional Office of the Textile Commissioner, Bangalore has associated with this edition of Fabric & Accessories Trade Show under the banner of Buyer Seller Meet as a part of the Integrated Scheme of Powerloom Sector Development of the Ministry of Textiles, Govt. of India. There will be a strong representation from Decentralized Powerloom Sector under the pavilion of Buyer Seller Meet. Several leading powerloom entrepreneurs come together under this pavilion and this show will provide opportunity for marketing their products for promoting awareness among the consumers about latest designs, products and product diversification.

It is in this environment that the F&A Show is playing a critical role in bringing the textile value chain together and assisting in strengthening the sourcing of textile materials. "High quality trade buyers are expected to visit the 8th F&A Show, comprising senior merchandisers from Buying Houses, Garment Brands, Garment Exporters, Wholesalers, Dealers and Retailers," affirms Mr. Krishnamurthy. A well directed campaign is creating awareness about the F&A Show, not just in Bangalore and its surroundings, but also in the other sourcing hubs in the country.

"Each edition of our show grows in scope and stature and this year, it is no different," said Mr Krishnamurthy, adding, "over 40 percent of the exhibitors this year will be newcomers, or those who are participating after having taken a break of a couple of years. The others, as usual, will be at the show in full strength, showcasing their new products and designs to the industry at large. We are committed to help drive this sector by getting in more buyers as well as suppliers. Moreover, with the strong indications of economic revival in the textile industry, the 8th edition of F&A 2011, will once again provide an excellent business platform for both the Indian and international manufacturers."

Another highlight is a segment of manufacturers from China, who are keen to explore this important and significant market in South India. Besides these, there will be exhibitors from places like Hong Kong, Sri Lanka, Pakistan, USA, Germany and others.