World fibre consumption rising steadily – ICAC survey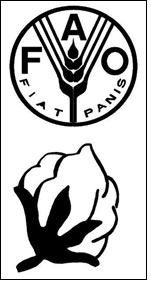 The 2011 FAO/ICAC survey, prepared jointly by the Trade and Markets Division of the Economic and Social Department of the Food and Agriculture Organization of the United Nations (FAO) and the International Cotton Advisory Committee (ICAC), is the third joint edition since the annual survey done by FAO alone was discontinued in 1995. The second joint edition covered the years 1992, 1996, and 2000 through 2004. The present FAO/ICAC survey covers the years 1992, 1996 and 2000 through 2008 for both developing and developed countries.

World fibre consumption has been steadily trending up over several decades. Per capita consumption was about 3.7 kilogram in 1950 and climbed to 104 kilogram in 2008. Given the nature of the final products of fibres, clothing and textiles, fibre consumption is sensitive to the global economic situation. The World Apparel Fibre Consumption Survey during 2004 - 2008 recently completed by the Economic and Social Development Department of the Food and Agriculture Organization of the United Nations (EST/FAa) and the International Cotton Advisory Committee (ICAC) revealed the latest developments in world fibre consumption.

Global Economic Trends affected Fibre Consumption

Final products of fibres can be grouped into three major categories clothing, textiles for home and for industrial uses. These final products respond differently to changes in income and prices, depending on whether they are consumed as necessary goods, luxury goods, or durable goods. Therefore, world total fibre consumption is exposed to the influence of global economic developments.

Encompassing an annual average growth of the world gross domestic product (GDP) of 4.2% during 2000 - 2007, per capita world fibre consumption increased by nearly 35%, from 8.3 kilograms in 2000 to 11.1 kilograms in 2007. However, the economic stagnation in developed countries in 2008 resulted in a reduced rate of GDP growth for the world (3%), and a 64% contraction in per capita world fibre consumption, to 104 kilograms.

Furthermore, two important developments came about in 2008. First, per capita fibre consumption in developed countries experienced a fall in excess of 8% but developing countries witnessed a less than 5% decline. Some developing countries such as Ecuador, Indonesia, Paraguay, Pakistan, and Vietnam even saw their per capita consumption increase slightly in 2008. Second, world cotton consumption dropped sharply, over 7%, but man-made fibres production declined by less than 5%.

Preliminary analysis suggests that world fibre consumption experienced a significant rebound from its 2008 decline In 2009, man-made fibre production increased by 3.6%, reversing the loss of 2008, while natural fibre production continued to decline, although at a slower pace As a result, world fibre consumption may have gone up slightly in 2009 compared with the previous year.