New Hohenstein system to assess laundries sustainability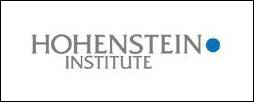 Sustainability is assessed using a single value, the "Sustainability Index". The system also produces specific and comparable data about the ecological merits of machinery and processes. Ecological quality management is also included in the assessment in the form of the operational control factors.

The way the ecological data is gathered and evaluated is designed to be appropriate for what is organisationally possible at commercial laundries. The new assessment system was developed on behalf of the German Certification Association for Professional Textile Services. Work is being carried out to incorporate it into an international network.

Starting situation
It is now 18 years since the EEC Council passed Regulation 1836/93 on the voluntary participation by commercial companies in a Community eco-management and audit scheme. The aim was to introduce a Europe-wide assessment process to lead to continuous improvement in the protection of the environment by industry. Then in 1996 the DIN EN ISO 14001 standard "Environmental Management Systems – Requirements and guidance on use" came out, incorporating 10 national appendices. Since then, a number of new versions and supplements have been produced.

In the German laundry industry, and the European one as a whole, this system has only been introduced sporadically, because the requirements are very general and it is quite difficult to apply them specifically to companies in the laundry industry. The situation is similar to that at the end of the 1990s regarding DIN ISO 9000, which was also expressed in very general terms, but which met with greater interest from the industry, partly because in certain circles an opportunity was spotted for gaining a competitive advantage. That situation has since eased and companies have found their own level.

Despite the low level of acceptance of European Standard 14001 in the laundry industry, it is very important not to lose sight of the aim of the standard, namely the continuous improvement of environmental protection by industry, because it is part of a company's fundamental obligations to consider the ecological sustainability of its operations. However, as in many spheres of life, this requires a specific incentive - and now this has been provided by the German Certification Association for Professional Textile Services when they asked the Hohenstein Institute to develop a practicable system for assessing the sustainability of a commercial laundry.

The intention is also to be able to demonstrate the ecological successes achieved by the German laundry industry so far: in the last 20 years, the water consumption per kilogram of laundry has been reduced from 25 litres in traditional machines to about 3 litres in the newest ones, a saving of nearly 90%, while at the same time energy consumption has been cut by more than 50%. This has all been achieved with no negative impact on the quality of the washed textiles - on the contrary, a higher degree of whiteness has been achieved and fabrics are treated even more gently.