Aren't you ever surprised where all the dress rules have gone?

When you are out on any specific business visits anywhere around, the bye-gone day's fashions would come to your mind. The sense of personality is quite related to the professional success hence the people should be able to decide what to wear for the particular working place.

The minds of people could be easily guessed through their dressing senses as it has been reportedly told by the Queen of England to Prince Charles. Generally people watch us by the way we dress which many people may be hesitant to accept, she told that people see one but can't see the other. Outer looks creates impressions in all situations whether business or social occasions.

If possible visit any crowded restaurant at lunchtime. Try marking out what people sitting around have worn and just see you can judge who are they, what would be their business, their status and their competence. Think of your feelings when you have dressed up in business apparels and sitting across the casually dressed person.

Selection of your professional dress up may define your business and status. It's necessary to realize professional dressing styles if you are willing to promote you and your business set ups to new heights. Your dressing depends on four major factors: industry in which you work, job you have within that industry, geographic area in which you live; and most importantly, what your client expects to see.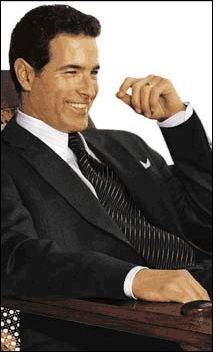 Business Apparels for Men

Although men's apparel styles does not change considerably in every season but the professional clothing is for business and not just for the fashions, that's about your presence to make your customers feel more comfortable and confident with your set ups. Proper dressing always leads to the success. Successful businessman should always keep such important tips in mind as what to wear for specific work.

Select conventional suite in navy-blue, black or gray color shade with pinstripe of solid stripes. The quality of cloth material and its color shades make the difference amongst baseness and debonair looks. Ultra white or soft blue shirt with long sleeves offers ultimate elegant looks. By adding more patterns and color shades enhanced significance is added to your cloths instead of your professionalism.

Ties should be made out of silk or silk like fabric. To add to your personality you should select ties with sober and elegant patterns and not the cartoon sort of character designs.

Lengths of socks should be up to the calf-lengths or more. The socks should match with all that you wear. However, before you move out you should check out your dress up in bright lights to avoid humiliations later on during the day. The socks should be in tact and not torn to avoid shameful state during airport security checks when you happen to put-off the shoes.

Shoes have to be decent, clean and of course well polished. Boots are better choice compared to shoes like slip-ons or flip-fops. The people mainly notice your shoes before looking at your face, so do not avoid selecting right shoes.

Remember that the waist belts are required to match your shoes hence that has to be the quality product.

You should put on minimum jewelry. Occasionally men put on gold necklaces, bracelets or earrings but in business profile one should restrict to an exclusive watch, a wedding-band or sometimes even the college ring.

Personal hygiene is always symbolic to success. At any point of time fresh washed clean face is better than strong fragranced deodorants. Use proper after shave lotions once you go for clean shave.
Proper choice of accessories like: briefcase, portfolio or pen gives the final touch to the well dressed business man. At the time of closing the business deal with an ordinary pen that you picked up from the hotel room may degrade the values of your elegant suit, silk tie and sober pair of leather shoes put on by you.

Business Apparels for Women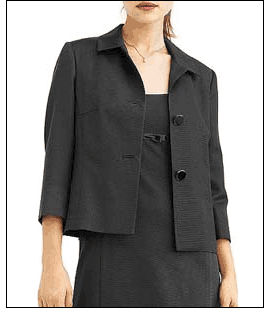 During 1970's and 1980's women entered working arena in great strength then never before and tried to substitute the positions traditionally represented by men who believed that women were required to imitate the men in business style. As a result women showed up at the office in skirts and jackets with tailored blouses fitted with accessory similar to men's ties. Now those days are gone as women wear trousers at work giving their looks more professional touch and thus enjoying flexibility and comfort of trousers as compared to skirts. She no longer aims to imitate her male colleagues.

Currently rules are applicable equally to both men and women so far working style is concerned. Business dress up is no longer reflecting the latest fashion trend. Irrespective of the dressing a woman is regarded with her professional skill as well as her entity. Her apparels should be worth her industry and her designation or position within her working place.

For the traditional look you should wear skirt suit or trouser suit as the skirt suit is considered more professional. Unless apparels are accompanied by matching jackets it does not look credible except in a few exceptions.

The length of the skirts should ideally be up to the knee should not be more or less, as the shorter skirts attract unwanted eyes and create awkward feelings.

The trouser designed should have a cut at the bottom - ankles. The trousers or the pants of various designs like Capri vary in lengths from calf to ankle as per the latest fashion however they are no more in fashion so far conventional business environment.

Women's blouses and sweaters of vivid varieties or colors should be designed more appealing then revealing. However, the improper necklines or waistlines may create embarrassing circumstances.

Women should wear more hosiery in the business fields, for which stockings of neutral or flesh-tone may be the best option. Try to avoid using dark toned hosiery with light shaded apparels or footwears. For the precautionary measure you should maintain an extra pair of hosiery stockings at your work place if there is no hosiery outlet nearby.

From the business point of view, face is more important than feet so try to choose conventional shoes. The lower heeled shoes are more preferred then flat or extra high soles. The sandals of any description are not within the office dress-code; also they are not preferred from safety point of view.

Lesser use of jewelry and accessories are always adding to personality so try to keep it minimal as one ring per hand or a set of earrings. Accessories are meant for reflecting your personality and not to reduce it.

Business outfits are different from the casual wear. Hence investing more on good business apparels is rather more advisable. Your intelligence and entity is carrying more weight then your dressing sense. It is sure that business skills and experience always value more though physical appearance also is equally important in creating first impression.