Textiles undergo a long process of chemical and non chemical treatments during the process of manufacturing. Textile finishing includes preparation and pretreatment, dyeing, printing and refinement of fabrics. One way is to treat the fabric containing cellulose fibres to enable crease resistance is to treat the fabric with a solution containing formaldehyde and a curing catalyst. Later vacuum is applied to the impregnated fabric to remove the excess impregnation and give a wet pickup. The fabric is then dried and cured. Formaldehyde, a chemical substance that is widely used in textiles for its wrinkle resistance properties is an important contact allergen. Inflammatory reactions that irritate the skin occur due to this chemical remaining on the clothes even after dry cleaning. These reactions also have an allergic cause.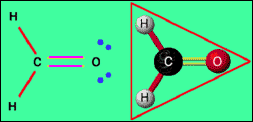 Formaldehyde is a common chemical compound with versatile uses in aerospace, automotive building and construction, textiles etc. It is used in making pill coatings, heart valves and vaccines. It played a pivotal role in helping Jonas Salk to invent a vaccine that would immunize polio without injecting a live virus. It is a known preservative used in the production of resins which are used for treating textiles. Resins based on formaldehyde are being used for ages on various textiles to suppress the shrinking and wrinkling of the fabric. It is used by textile manufacturers to soften coarse synthetic fibres used in the manufacture of bedding, childrens clothing and other textiles as an anti-shrinking agent and to improve the color fastness of the fabric.

Despite its many uses, this chemical has its own drawbacks. Formaldehyde accounts to 8 percent of the textile weight of the product. Preservatives in chemicals like auxiliaries for coating, printing and finishing can release formaldehyde after processing. A recent assessment by National Industrial Chemicals Notification and Assessment Scheme (NICNAS) states that most health effects arise from the release of formaldehyde from textile fabrics causing irritation to the eyes, and nose; and other allergic reactions when they come into contact with clothes. Formaldehyde is even suspected to have carcinogenic (agent involved in stimulating cancer) properties.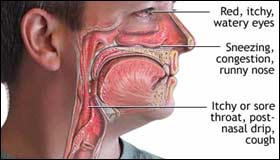 Breathing formaldehyde vapour will affect the nerves in the eyes and nose. This will result in itching or burning in the eyes, sore throat, coughing, vomiting, running nose and continuous sneezing. When the chemical comes into contact with skin, it results in rashes, redness in skin and other skin allergies. The seriousness of the allergy level also depends on the individuals previous allergic history. Prolonged exposure to formaldehyde may result in hypersensitivity leading to contact dermatitis. Vision impairment and enlargement of liver may occur from methanol component. Long term exposure in the skin or air can cause asthma or other respiratory problems. A study reveals that more number of death due to testicular cancer were among carpet and textile workers.
Possibilities exist for risk of melanoma (rare type of skin cancer) among male textile workers. A surprising fact is that while the percentage of formaldehyde allergy in men is 10 percent whereas, it is only 5 percent in women. Children, whose mothers are employed in textile industry, are exposed to the risk of lymphocytic leukemia. Men are more likely to be occupationally sensitive to formaldehyde comparatively with women.
Many countries have imposed restrictions on the presence of this chemical in fabrics. U.S. and European Union have fixed a limit of formaldehyde presence in fabric as ranging from 30 ppm to 330 ppm for general purpose textiles. Japan has fixed a limit of 15 ppm for infant textiles. Netherlands has banned the import of clothing with more than 120ppm of formaldehyde content. Textile industries using formaldehyde should work, subject to the restrictions under the Standard for the Uniform Scheduling of Drugs and Poisons (SUSDP). The benchmark residue levels announced by Australian Competition and Consumer Commission (ACCC) are based on international standards for measuring formaldehyde contents on clothing and are consistent with most stringent international formaldehyde restrictions.