Preamble
'Unity in diversity' - the term applies not only to the number of religions followed and languages spoken by the vast number of people across the length and breadth of India. It applies as well to the dressing styles of the people. The tremendous diversity present in India in the kinds of traditional garments and dressing styles differ from one part of the country to another, which is rare to find elsewhere in the world.
Over time, a lot has changed in the Indian fashion industry, and the Indian fashion industry became more modern. To say that Indian fashion has evolved over time would be an understatement. In the last few decades, there has been a complete turnaround in the Indian fashion industry and it has become a global brand. Indian designers and Indian clothes have made their presence felt all across the globe.
This report attempts to study the diverse dressing styles throughout the length and breadth of India, and give an account of the evolution of modern fashion in the country. The report has been prepared using a number of sources of secondary data, and an attempt has been made to provide as comprehensive an account as possible.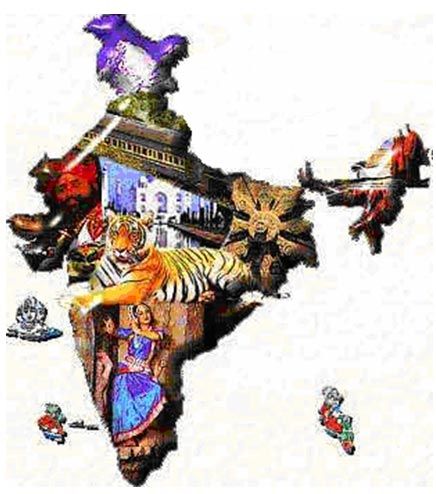 Table of contents
Section 1 - Traditional dresses in India
1.1 - Traditional Indian dresses for females

1.1.1 - Saree

1.1.2 - Salwar Kameez

1.1.3 - Ghaghra-choli

1.1.4 - Half saree
1.2 - Traditional Indian dresses for males

1.2.1 - Dhoti

1.2.2 - Lungi

1.2.3 - Kurta-pyjama
Section 2 - Origin and evolution of Indian traditional garments
Section 3 - Dressing styles in different parts of India
3.1 - Andhra Pradesh
3.2 - Arunachal Pradesh

3.2.1 - The Monpas

3.2.2 - The Sherdukpen

3.2.3 - The Hill Miris

3.2.4 - The Tangsas

3.2.5 - The Mijis

3.2.6 - The Apatanis

3.2.7 - The Adi
3.3 - Assam
3.4 - Gujarat
3.5 - Haryana
3.6 - Himachal Pradesh
3.7 - Jammu & Kashmir

3.7.1 - Kashmir Valley

3.7.2 - Ladakhis
3.8 - Jharkhand
3.9 - Karnataka
3.10 - Kerala
3.11 - Maharashtra
3.12 - Mizoram
3.13 - Nagaland

3.13.1 - Aos

3.13.2 - Angamis

3.13.3 - Zemis

3.13.4 - Liangmais and Rongmei

3.13.5 - Sangtam

3.13.6 - Semas

3.13.7 - Yimchungers

3.13.8 - Phom Nagas

3.13.9 - Rengmas

3.13.10 - Lothas

3.13.11 - Konyaks
3.14 - Orissa
3.15 - Punjab
3.16 - Rajasthan
3.17 - Sikkim

3.17.1 - Lepchas
3.17.2 - Bhutias
3.17.3 - Nepalis
3.18 - Tamil Nadu
3.19 - Uttar Pradesh
3.20 - West Bengal
Section 4 - Wedding wear

4.1 - Ghaghra-choli

4.2 - Lehengas

4.3 - Sherwani
Section 5 - Cultural implications on dressing
Section 6 - Evolution of modern fashion
Section 7 - Indian garments and the international market
Section 8 - References