- In-House Fiber to Apparels Textile Unit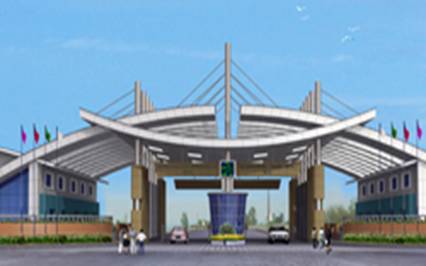 Metro Hi-Tech Co-Operative Textile Park is being developed by a group of local textile entrepreneurs. The park is having 101 units comprising of Spinning, Weaving Preparatory, Weaving, Knitting, Yarn Dyeing, and Knits/Woven Fabric Processing with Apparel Unit and Garment Processing facilities. The park will have the most advanced machines with Hi-End Technology and State-Of-The-Art infrastructure, technical support & highly skilled employees for it to run as a single composite unit to fulfill their customer requirement.
Under the Scheme for Integrated Textile Park (SITP) Mr. Suresh Laxman Patil decided to establish an Integrated Textile Park in West Maharashtra and collected 291 members as share holders and registered the society in the name of Metro Hi-Tech Coop Textile Park Ltd., in the year 2005 i.e. on 09/09/2005 under the Maharashtra Cooperative Act, 1960. Its registered office is located at Ichalkaranji, Kolhapur district, in Maharashtra State.
The Proposed Park is part of the existing Kagal - Hatkanangale 5 Star MIDC industrial area being developed by Maharashtra Industrial Development Corporation (MIDC)
The site is located at the Hupri Road which takes off from the Chainage 598,600 on the Bangalore - Mumbai Highway (NH4) approximately 3.5 Kms away from the junction of Hupari road and NH4 this junction is 15 km from Kolhpaur Town.
Message from Chairman Shri. Suresh Laxman Patil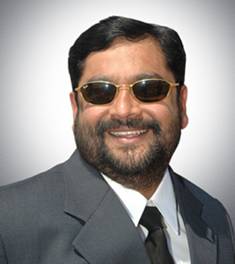 While sharing his views with Fibre2Fashion, Shri. Suresh Laxman Patil, Chairman of Metro Hi-Tech Co-Operative Textile Park states that, Let me first extend my deepest gratitude to all of our Members, Entrepreneurs, Customers and our Government of Maharashtra as well as Ministry of Textiles, Government of India under which the scheme of Integrated Textile Park has been implemented and all our well wishers for their patronage of our dream project, Metro Hi-Tech Coop Textile Park Ltd. (MHTP)
MHTP has been fully committed to innovating its technology and organization to support the growth /demand in the field of textiles from fiber to apparels in the fast changing 21st Century.
We will maximize customer value and contribute to the development of our Nation and Human kinds by nurturing human resources with wisdom and courage, developing products with modern technology and creating top quality products in Eco-Friendly Environment of our valued customers.
Core value
Customers and people first.
Quality at its best.
Challenge and Creation.
Green & clean world.
Code of conduct
Think positively & behave proactively.
Handle work in a prompt and accurate manner based on honesty and trust.
Think & act from the customers & environment perspective.
Duly perform all social responsibilities as a global citizen.
As part of our commitment to your prosperity, the park seeks to offer full range of assistance, service & products with innovated quality, mechanism of higher creativity & the best that money can buy.
Metro Hi-Tech Co-Operative Textile Park Brief Idea
The park is being developed with an investment of Rs. 800+ crore and will contribute to an approximate employment of 10,000 12,000 people with annual revenues of Rs. 2,000 crore (projected) on completion. The development has been taken on public private partnership basis with partial support from the Ministry of Textiles, Government of India under the S.I.T.P. (Scheme of Integrated Textile Parks). The construction activities have commenced and it is expected to completion by December 2008.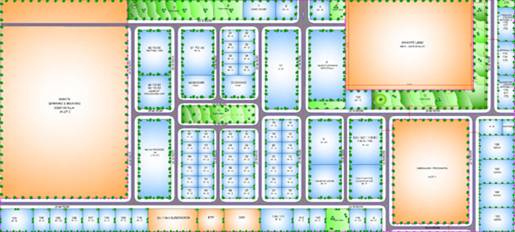 Site Plan
Metro Hi-tech co-operative Textile Park has 2 spinning 2 Units, Modern state-of-the-art high speed sizing machine, 1000 looms of Rapier and Air-jet shuttle less Technology, 40 Kintting Machines, and fabric process hose and apparel units with 2500 sewing machines and garment processing facilities. And it will provide employment to approximately 10,000 people.
This Textile Park is a win-win proposition for both manufacturers and the buyers. The manufacturers will be able to take the advantage of the size and scale with access to good quality infrastructure to meet the trade & legal compliances. The park thus, would become a one step source for quality with sizable quantity of merchandise for small/large domestic as well as global buyers.
Sourcing and installation of modern machinery is a pre-requisite for improved productivity in terms of quality and quantity, profitability and access to the domestic & global markets.
Integrated Textile Park consists of the following:
Spinning capacity of total 52,000 spindles.
High speed Warping & Sizing units.
1008 shuttle-less looms capable of producing 2.5 lac meters per day.
Knitting capacity of 7 tones per day.
Garment unit capable of producing 16,000-18,000 apparels.
Garment processing capable for the same capacity.
Yarn dyeing capacity of 15 tones per day.
Fabric processing unit suitable for 20 tons per day.
Knit processing unit suitable for 10 tons per day.
Plug and play modern infrastructure, roads, consistent water & electricity supply, training centre, labor welfare facilities & sprawling landscaped gardens for Eco-Friendly Environment.
The Textile Park is owned and managed by the Members/Entrepreneurs of Metro Hi-Tech Co-op. Textile Park Limited and the park is assisted by Ministry of Textiles, Government of India, under the S.I.T.P. scheme.
Total Investment at Metro Hi-Tech Co-operative Textile park
Based on the block estimates for the various facilities proposed in the park, the cost of the Project is estimated at Rs. 10605.00 lacs as presented in the table below.
Sr. No.

Particulars

Amount

(Rs. In lacs )

1

Land & Land Development

760.00

2

Factory buildings

6802.00

3

Infrastructure

Roads, & Storm water drainage,

Water supply, under ground drainage & STP, Electrical Transmission & Distribution




520.00

320.00

1441.00

4

Common Amenities

278.00

5

Technical fees

484.00

6

Total Cost

10605.00
The park has decided to borrow to meet the cost of the project. All the entrepreneurs who propose to set up processing facilities in the park shall proportionately contribute resources for margin money required by the lenders.
The proposed means of financing for the Park is presented in the table below:
Sr. No.

Particulars

Amount

(Rs. In lacs )

1

Members contribution

1303.00

2

Grant under SITP

4000.00

3

Loan

5302.00

4

Total Cost

10605.00
The aggregate cost of the factory buildings would be allocated to the entrepreneurs in proportion to the area and type of the structure of the factory buildings constructed by the park and allocated to each of the units. All the other capital cost elements (Including the cost of land and common infrastructure) would be shared in the proportion of the total area allocable to the entrepreneurs.
Approximate Revenue Generation
MHTP Annual Approx Turnover will be Rs. 1500 Crore
Sourcing Revenue of Foreign Currency to our Nation as well as to State also.
Machinery Cost Approx Rs. 800 Crores
Total Export 80% of Production.
Training Capacity 300 Trainees per month.
R. M. Mohite and Textiles Ltd., Oswal Groups - Ludhiana, B.R.F.L. Ltd, (Proposed) are few of the companies which are agreed to set up their plants at Metro Hi-Tech Co-Operative Textile Park.
Facilities for companies at Metro Hi-Tech co-op. Textile Park
Companies can get following benefits by situating their plants at Metro Hi-Tech co-op. Textile Park
1. Salient features of the Textile Park
Physical infrastructure.
50 ft. wide scientifically designed concrete road.
Two overhead tanks and reservoirs with capacity of 3 lac liter.
Industrial Power supply through Express Feeder.
10% of the open land is for gardening, landscaping and trees.
Roads illuminated with 9 meter high sodium vapor lamp.
Drainage and sewage lines.
Secured with barbet fencing and security cabin.
Solid waste disposal system for industrial waste.
Truck terminal with weighing scale and lifts for material handling.
Bus terminal and Car parking areas.
Rickshaw terminal with Motor Cycle, Scooter and Bicycle stand.
2. Supporting Institutes
Banks and Insurance Co.
Equipment Suppliers
Educational/Training Centre
Warehousing Companies
Spare Parts Suppliers
Software/Hardware Providers
Utility Providers
Accountants and Lawyers
Commodity Exchange
Printing/Ad Agency
3. Proposed Common Facilities
Business Centre
Product Display and Exhibition Centre
Training and Designing Centre
Sampling Centre
Administrative Office
Marketing Centre
Conference Hall and Discussion Rooms
Security System
Fire Station
Hospitals
Cafeterias and Recreation Centre
Crches
Conveyance facility for workers
1. Proposed Common Infrastructure
Water supply with required portable, industrial and fire water storage systems.
Electricity supply from underground lines, solar street lighting system.
Telecommunication Lines.
Well laid arterial and internal roads with footpaths on arterial road.
High speed internet connection.
Boiler with captive power plant.
CETP with zero discharge system for better nature conservation.
Storm water drainage.
Manufacturing Facility
Spinning and Yarn Dyeing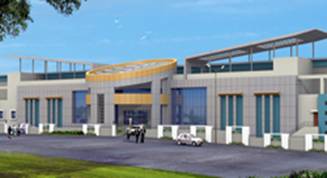 Proposed Maruti Spinning Mill (12,500 Spindles)
Fiber to Yarn is one process where in a minor fault can cause a disaster in the production of the whole post process & hinder quality as well as efficiency. This unit is equipped with ultra modern machines to give the best end results without compromising on quality immaterial of the cost. From Blow Room to Ring Frame & winding the best electronic systems have been implemented to achieve much higher standards than desired by the customers. Moreover this unit is capable of supplying wide range of Yarns of various counts & also offer Dyed Yarns as unit have in-house facility with latest PLC controlled YARN DYEING in various capacities and suitable to achieve desired results with no shade variations.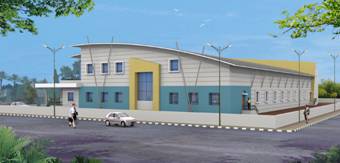 Proposed 'A' Type Weaving Shed 72 Looms