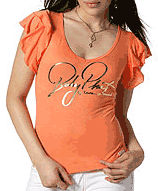 Cutthroat competition is at each and every single stage of the supply chain in the garment industry. At the stage of production, a mounting number of garment suppliers in more and more countries are becoming capable to produce assortment for western brands and retailers. At the stage of consumption, huge retailers and brands look to allure buyers by offering reasonable prices. This has resulted to a platform, where sale is everlasting. To perform excellence in ever changing industry one needs to source out better resources of wholesale orders.

Searching for the wholesale garment exporter/suppliers can result in either profit or loss in your business. Out there, several companies are looking for buyers to sell quality products at lower prices, even having contracts with bigger companies. However searching them is decisive if you wish to compete in the rapid internet market.

Most people search garment supplier or dealer of goods they can sell via internet search engines and web-directories, and all find a list of agencies, middle men and even fraud companies. In reality, those companies even dont have budgets to make their advertisement to reach to your companies. Thus, it is really hard to find an authentic garment exporter/supplier, who offers product assortments that people want at reasonable costs.

It seems that operating retail business is quite easy task, but the fact is Real Business is Really Tough. There is no silk route to earn thousands of dollars, which doesnt come without appropriate research and management. To get better biddings and be more rational, people go for drop shipping suppliers. In fact, bulk wholesale garment suppliers can offer a better and reasonable cost, which can make you compete with any other drop shipping supplier can.

People always get questioned that how another sellers are able to sell their product at similar price, nearly the amount they are buying it. The fact is, they are simply middle-out of original profit making. Thus, you need to search out genuine supplier, you should mull over purchasing from a garment/apparel bulk wholesaler. There is no basic rule to make minimum buying of thousands of dollars. Certainly, there is a league of garment bulk suppliers who offers bulk purchasing with no minimum order, and does trading with small businesses also.

If you really want make something more from the running business then it is required to find out a lot of dealing with product assortment, market research, advertising, getting a legal authorization, creating and operating a website.

If you have the patience and time for what goes into running a business and want to get started on the right way then find out the original garment and apparel assortment sourcing sources on the net.

You can search for wholesaler on by browsing, searching and posting a buying offer at many B2B platforms.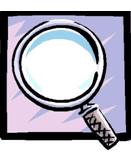 Browsing/Searching
You can browse either by company name or by product type. Simply type the Company or Products name and drill out the list until you find what you are looking for. Start your search from anywhere on the Google or Yahoo search engines by using the search tools.

Post a buying offer
Posting a buying offer at many B2B platforms like fibre2fashion.com, offers an invitation for suppliers to sent a quotation to you. It is the fastest mode to meet thousands suppliers for the products you are looking for.

However, to post buying offer, you need to be registered and logged. These services are offered at gratis or very low costs. Your buying post may take some time to come up online, as their editors may check and confirm your companys authenticity.

Check out the authenticity of the company:
1. Make a call to check the phone and fax numbers to ensure that given are authentic.
2. Ensure that the person, with whom you are dealing, is an authorised representative of the company.
3. Request from the company at least 4-5 references from their clients worldwide.
4. Always trust well known and trusted companies for payments and shipping.
5. The major point, please make financial payments thru authentic modes only, which are safe and secure. Never make payments thru Western Union.

Make sure the you receive the same product:
{nOrder samples to ensure that the item meets your specifications and expectations. You may need to pay for these upfront.

To read more articles on Textile, Fashion, Apparel, Technology, Retail and General please visit www.fibre2fashion.com/industry-article/