As the clouds of recession started failing, and countries seeing hope, the cruel twist of fate seems to assault through the ash clouds spewed from the Iceland volcano to infect trade activities.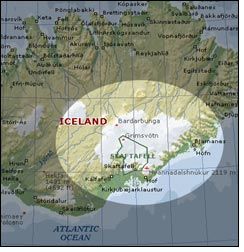 Clouds of volcanic ash from Iceland moved in the air and made its way into the Northern Europe affecting trade and transportation. With clouds of ash drifting southeast from the volcanic eruption, most of the air space of Europe has been closed. Due to ash clouds, air space over Germany, Netherlands, Ireland, and Spain are closed. Heathrow, Schipol, Frankfurt, Brussels and few other airports are also shut down. Even flights from Newfoundland and Canada were cancelled as a cloud of volcanic material drifted westward towards Canada. A total of 313 airports have been reported to be affected, with cancellations of more than 63,000 flights since April 15th. The economy of these places and many other countries are brought to a gridlock. Apparel industry is not an exemption to this.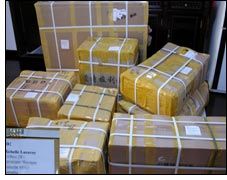 Though affect to some extent seriously, still, garment industries can take comfort over other businesses dealing with perishable articles like flowers, fruits, and vegetables. Fashion retailers who move their merchandise through air transport will have an impact. They have to ensure a regular supply of new and latest design apparels matching with the current trends. Even before the business is finalized they require sending sample garments many times from their overseas factories to the buying offices in many parts of Europe. Due to delayed flights, they are now falling behind their deadlines. Due to this, garments are now piling up in the factories.

The extent of impact of these ash clouds have been to a global level. Businessmen from all over the world are suffering, with exporters getting nervous about their losses, delay in payments, and cancellation of big orders. Bulk orders for low-priced items are usually shipped, while high end luxury articles are sent through air. Indian exports worth of $1 billion are expected to be affected. Delivery of goods is likely to be rejected, and order bookings will get cancelled. As most of the goods now are being shipped, cargo costs have doubled now. Many consignments are also cut off due to delay in timely delivery.
German brand Hugo Boss expects delay in its pre-spring collection such as Macys Inc, and Nordstrom Inc. Shutdown of air cargo routes to Europe has its impact on the high-end exports from South Chinas Pearl River Delta which is known as the worlds factory floor.
Apparel retailers are bracing themselves for delays caused by the ash clouds. They positively hope that the disruption ends soon, things fall back to its place, and their business start soaring once again.


References: