There has been tremendous pressure on the US Adminisration to take some effective measures to counter the willful and deliberate under-valuation of Yuan. This has been conveyed to the US President in as many words, as were deemed adequate as the Senate Finance Committee members had taken this matter with the US President in a recent hearing. This has even led to increasing rumours that the Treasury Department could cite mainland China as a currency manipulator in its April semiannual report to Congress on foreign currency practices, especially if the Yuan does not appreciate substantially from mid-February through the end of March.


While rumours on such a designation have abounded ever since China implemented a managed float regime for the Yuan in July 2005, they never materialised primarily because the Chinese currency was allowed to appreciate moderately against the US dollar during 2005-2008. This appreciation was particularly significant during the year-ending July 2008 as the value of the greenback fell 9.7 percent from an average value of 7.78 Yuan in August 2007 to an average value of 7.21 Yuan in July 2008. However, the Yuan's value has barely budged since July 2008 and both Congress and the Obama administration believe that the Chinese currency is still significantly undervalued with respect to the dollar.
It has been noted that lawmakers from all points of the political spectrum are clearly growing restless with China's refusal to let its currency appreciate and are calling on the administration to take more vigorous action. For example, Senate Finance Committee Member Charles Grassley (Iowa) advised the President on 3 February to change course on the currency issue and label China a currency manipulator. Grassley said he gave the Administration's diplomatic efforts "the benefit of the doubt" but now believes that bilateral mechanisms such as the Strategic and Economic Dialogue have not produced any results so far in this particular area. Sen. Ben Cardin has urged Treasury Secretary Timothy Geithner to be more aggressive on the currency issue at a 4 February hearing on the President's Budget for fiscal year 2011. Geithner responded that it is "quite likely" that China will let its currency appreciate and vowed to "work very hard" to encourage this.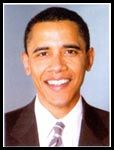 As a matter of fact, President Obama did acknowledge in early February that one of the main challenges the United States will have to face in the years to come is ensuring that currency rates are properly aligned so that US goods are not "artificially inflated in price" while foreign goods are "artificially deflated in price." At the same time, Obama stressed that the future of the US economy is tied to its ability to sell products in Asia in general and mainland China in particular and that it would be a mistake to "close ourselves off from that market." Obama has said in no uncertain terms that he is "not in favour of revoking the trade relationship that we've established with China." Obama has generally favoured a co-operative approach toward Beijing but the currency issue remains a nagging thorn in the side of Sino-US relations and could become a source of tension this year.
Any decision by Treasury to name China a currency manipulator would require the Obama administration to initiate consultations on an expedited basis with Chinese authorities in the International Monetary Fund or bi-Iaterally to ensure that China adjusts its exchange rate "regularly and promptly" in order to "permit effective balance of payments adjustments and to eliminate the unfair advantage." Such a decision would have a considerable political impact and could mark a turning point in US-China economic relations. While Treasury would not be able to punish China if it decides to keep its currency undervalued, the Administration could address the issue within the framework of countervailing duty investigations of Chinese products, which could lead to significantly higher CV duties.
Image Courtesy:
open.salon.com/blog/lea_lane/recent/page/5
Originally published in The Stitch Times: April 2010