Brand building is a holistic approach. What can a representative, a Brand Ambassador do to build the brand image of apparels?
A distinctive brand is one of the most influencing factors in manipulating the consumers behavior towards the particular product, and other similar items. Building a good brand image is therefore a priority for the success, and long standing of any business irrespective of its size and scope. Brand development is a delicate process which is normally done through qualitative research, focusing on the target consumers.
Brand Ambassadors: Key for attracting customers: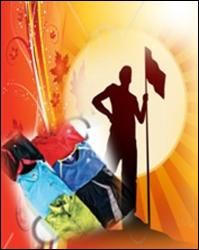 Apparel brands are the work of art of fashion designers. Based on the fashion; brands generate; trends tend to spread rapidly; even crossing the countrys boundaries. The assortment of gradually evolved clothing brands indicates the commercial metamorphosis of fashion business in the past years. Today, people are becoming more and more brand conscious, and retailers are cashing on it; earning big bucks. Consumers have an urge to look and feel good, which can be reflected through the clothing they wear. Media awareness and promotional strategies are widespread among the people of today. People are eager to shell out a fortune, buying branded apparels. Brand indicates quality, style, and status to people. Being brand conscious is the new fashion mantra, which makes people spend a ransom with much ease.


Businesses will have to come up with novel ideas to retain the existing customers, and attract more new people. Brand ambassadors play a vital role in positioning the brand image. They gain the confidence of prospective customers, and retain the loyalty of the existing patrons. They can speak directly to the target market which will enable to create a brand awareness which will go a long way.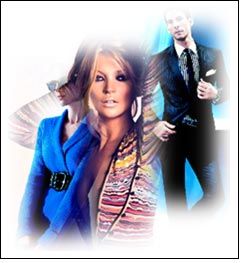 Notable apparel brands and Ambassadors:
Ambassadors for apparel brands promote their brand in a unique way by giving it a face, using their strong personalities. They become a permanent part of the brand, and are therefore different from the people who feature the same product in advertisements. They become household public names, and at times; celebrities in their own rights with a personal, alluring brand value.
Knitwear label St John features model Karen Elson as its brands face. Model Sophie Choudry is the brand ambassador for the renowned Madame clothing brand. Haute Couture brands such as Armani, one of the biggest brands has Beyonc, at its celebrity face, Chanel has Keira Knightley, and Dior in association with Monica Belluci, seeking perfection for their brands. The preppy looking British action Nicholas Hoult is the brand ambassador for showcasing Tom Fords designer collections for 2010. Actor John Abraham was declared as the brand ambassador for V Dot, the club wears of Van Heusen. ITCs John Players is being represented by actor Ranbir Kapoor, who personifies vibrancy, panache, and youthfulness which would be appropriate to promote the brand. Donatella Versace, a fashion diva represents Versace, Tom Ford represents Gucci, and Karl Lagerfeld represents Chanel and Fendi.
After H&M employed Karl Lagerfeld to display its clothing line, the designs turned out to be a hit among the consumers; worldwide. The brand experienced a 12% increase in their sales within the first month. Following this success, H&M engaged the catwalk queen Stella McCartney to exhibit a new range of designer clothes at high street prices.
Brand ambassadors are the breathing and walking representative of a brand, supporting the promotional campaigns. Currently, their position has become more of an official job due to the numerous apparel outlets where they promote the brand, and where several people can discuss the brand. They give a powerful edge over the competitors.