Are you ready to be bound by tie dye dresses?
When it comes to fashion, we mostly want to come up with a very fashionable style. From accessories, garments and dresses, we make it a point to be seen by the group and later be one with the gang. That is why, as much as practical we usually wish to be fashionably updated or else we finish up in the shadows, or worse, we become the shadow itself.
Speaking of fashion, a uniquely trendy tie dye dresses is a sure hit in the fashion industry these days. These dresses won't be as beautiful as other styles of dresses are, but thanks to the unique and inventive process in which they were made and their unique appearance, these tie dye dresses may be employed as a fashion statement and wearing them would make you seem like a living piece of art. What a wonderful compliment!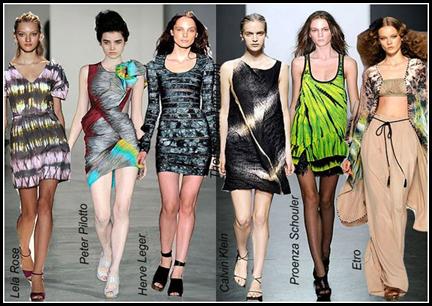 With this, we'll take a glance at the process of making tie dye dresses which is named tie dyeing. Tie-dye is the practice of dying fabrics by utilizing a specific resist dying process. It's a strategy in which selected areas of fabric are bound or tied in a specific pattern with rubber bands, clamps, or strings so as to resist color when the material is immersed in a dye bath. Thereafter, dye is then applied to the material not being bound with string or rubber bands. With this, the banded area will withstand the dye, making a certain pattern on the material.
Additionally, making and wearing tie dye dresses has advantages too. These advantages include :
Tie dyeing gets your creative energies flowing. The process may sound simple but in actual fact making it trendy and wonderfully designed depends upon your creativity to think and make a design or a pattern.
Timeless. With the undeniable fact that tie dye dresses never fades, this element of fashion is timeless which means you'll never be out of fashion wearing this.
Fun surprises. Since each design is always different and one can't forecast the end result with certainty, the surprise is an element of the excitement. Fold here and there and be shocked with the design you get resurrects clothing. Tie-dyeing is a good way to give new life to an old or stained t-shirt. In other words, this process gives a new face to your old clothes and is also a great way to recycle.
At the end, making tie dye dresses is a skill and any person, even you, can be an artist this way.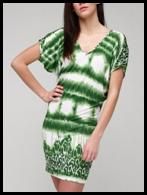 However , if you don't have the resources to make tie dye dresses but would adore to wear it and be regarded as a piece of art, there are a lot of tie dye dresses available on the net and get them at great prices. It doesn't matter what kind of color you need with tie dye dresses or what designs you want, with the wide variety of tie dye dresses you can find online, you would certainly find what you're looking for. But thanks to the many online sites out there, finding tie dye dresses at an affordable cost may be time-consuming if you don't know where to look.
With this, Tie Dye Dresses, a site created to give you info regarding tie dye dresses is your passport to find tie dye dresses at great costs. Therefore if you're looking to be fashionable by wearing tie dye dresses, www.tiedyedresses.org will show you the right way!
Image Courtesy:
http://www.thefashionablehousewife.com/wp-content/uploads/2010/04/tie-dye.jpg
Source: www.articlealley.com