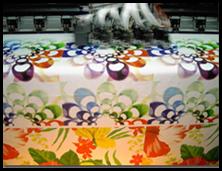 The market for digital printing technologies is moving out of the preliminary laps and gaining momentum in India. A PIRA international report states that the Indian digital printing market is forecast to reach US$ 177.3 million (approximately Rs 860 crore) by 2012. Digital printing processes, mainly based on inkjet systems are also making inroads into the textile printing sector, where screen Printing continues to retain a strong grip. However, in this financial year, 3 4 machines are being installed/month all over India for digital textile printing which is immense growth compared to the last year. In Gujarat particularly, there is a huge demand from the textile industry.
India is poised to be a lucrative market for digital textile printing technologies due to:
High trajectory growth of apparel & textile industry: Driven by favourable demographcic factors, rise in disposable incomes and shift towards branded apparel the domestic textile and apparel market is growing by 6.5%. Exports show a 12% growth with international retailers looking at India as the best alternative to China for sourcing of apparel.

Increasing awareness, acceptance & easy availability of digital printing technologies

A need to be updated with the latest technology.

Export customer specifications.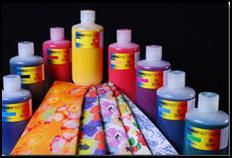 Digital textile printing technology needs to be adopted in combination with conventional printing techniques to succeed in India. Recently in Tirupur, the knitwear capital of India a unique combination of a digital printing station and a screen printing machine was installed. This amalgamation offers the printer to combine traditional screen printing methods with digital techniques and create innovative printing applications. Furthermore, to promote the growth of this industry in India there is need of:
Innovative Marketing strategies to spreading awareness about advantages of digital printing technology to printers using conventional technologies and new entrants.

Local digital textile ink manufacturers to reduce the running cost of process and logistical time frame and provide increased profitability to the printer.
If nurtured appropriately, digital textile printing in India will be a great industry to be associated with in the coming years.
The author is the Director of Silversheen Inks & Coatings Pvt. Ltd., which is a Mumbai based company manufacturing speciality printing inks & coatings for various applications.


Image courtesy:
textileworld.com

http://www.krishnaalkali.com/