It is not uncommon to see mergers and acquisitions in the textile and apparel sector as the landscape of fabric business undergoes a metamorphosis. But, how far do they really benefit the companies and the industrial sector?


Acquisition happens between the bidding and target companies. It is a financial tool that is used for bringing in long-term profitability of the business.
This is done for combining the resources of two or more companies to enable the quality of goods and services. Indian textile sector witnessed a string of acquisitions in 2005-07. Later the great recession during 2008-09 restricted the expansion prospects of the acquired companies. Companies such as Vardhman Textiles Ltd., Sri Lakshmi Cotsyn Ltd, Welspun Group, and Nakoda have set aside a bulk amount of their capital for acquisitions during 2010-11.
Ashish Dhir, Associate Vice President of KSA Technopak Advisors Pvt Ltd, feels that there are numerous feeble textile units is Asia, and Europe; and companies would look for acquisition options with these. Vardhaman Textiles of Ludhiana is exploring options for acquiring plants with 80,000-1, 00,000 spindles in Punjab, and Madhya Pradesh with a proposed budget of ` 1000 crore for its purchases.
Textile and Apparel Industry Acquisitions:
Industry analysts believe that overseas deals are much easier and profitable than the domestic ones. The main concerns will be management of overseas operations and sustaining business in the foreign market. Welspun Group, earlier in 2006, had purchased 86% interest in CHT Holdings Ltd, one of the largest towel manufacturers of UK, followed by a 70% purchase of stakes in Portuguese luxury bath rugs brand. It further plans to employ a big amount of money on acquisitions in the overseas market. Nakoda, a largest yarn manufacturer in India is contemplating acquisition options for acquisition with a South Korean polyester factory for a price of ` 115 crore. It is seeking further such options in Korea, and Taiwan as well. Japan has witnessed a frenzy of acquisitions in the fashion apparel sector, mainly due to the Government policies aiming for enhancing the countrys economy. The European Commission has proposed joint acquisition of Ontex International, a Belgian hygiene disposables manufacturer.
There are other companies who are eyeing the Indian options. The Kanpur based Shri Lakshmi Cotsyn, has acquired a spinning mill from Uttar Pradesh, and is closing in on buying a mill from Lucknow. It targets to double its yarn production from the current 80 tons to 150 tons per day.
Underlying Challenges:
There are certain factors that need attention when organizations face acquisition so as to ensure that the entire process serves as an enabler rather than a detractor.
Cultural Shock: Usually, during, and after the course of acquisition, the dominant culture attempts to suck the color out of the other company, destroying the value proposition of the transaction. Efforts should be made to embed the culture components of the acquired company into the change management program so as to minimize their loss of culture. This should be more than a mere communication cascading from the top management.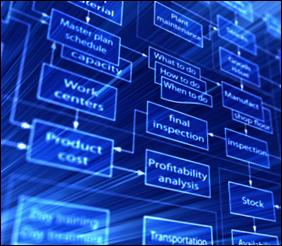 A feeling of Insecurity: The acquired company might have a feeling of diffidence, which might wipe out what it seeks to achieve. The strength of both the organizations should be considered, and leveraged so as to take the organizational goals further. The basic assumptions and beliefs that the people of the acquired company hold about their organization should be considered in a thoughtful way. These ideas should be positively manipulated to ensure that it does not hinder the acquiring company from achieving its targets.
Leadership Wars: Most of the time small things create the biggest impact. Decision making process should be efficient, right styles should be applied to the right situation, and deadlines should be provided for making decisions. Leaders should posses cultural intelligence, and an understanding of how their own culture, and how the same is perceived by the other companys employees.
Acquisitions are now considered as a potential and legitimate growth strategy. It prevents businesses from winding up owing to lack of successors to run the business. But, true to the fact that nothing in this world is an unmixed blessing, so is the acquisition process in itself. With appropriate vigilance, the process can augment the textile and apparel sector, by strengthening the weaker units, and making the strong ones; stronger.
References:
"

How to create value from mergers and acquisitions, Steve Pitman and Lisa Hammond, centrixconsulting.com

"
Image Courtesy:

transforming.com