Fashion has seen so many trends come and go. One minute we are aboard the bandwagon of wearing high-waist bottoms to wearing the latest items like bags, sunglasses and everything else that the fashion influencers can think of. However, one thing is for certain and that is that when it comes to accessories, cashmere scarf is probably one of the biggest must-haves that anyone could ever have.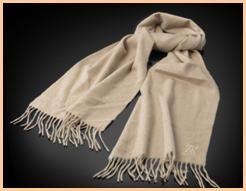 A cashmere scarf is one of the most important tools of the fashion world because of its versatile ability to just be perfect and suitable with just about any outfit that you could think of. Not only that, cashmere scarves also have a timeless appeal that everyone can surely appreciate because it means not having to spend more than what is necessary when it comes to stocking up on scarves.
It comes in different colors. You can go from the plain basic ones to see you through days in the office or for more event-appropriate moments. Younger stylish women usually lean towards wearing those in bright and vibrant colors such as shocking pink, blue, yellow or even neon green. Some people who are feeling a bit more adventurous and daring, they go for crazy prints like the very popular and chic animal prints like the zebra stripes or the leopard's spots. Whatever you may choose to wear, you can be assured that you will always look oh so fabulous each and every single time you adorn yourself with one.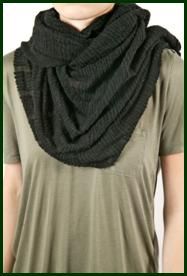 Another factor that makes cashmere scarves so important and almost as essential as the basics is its many practical uses. After all, it is not always just about the style. Dressing up is never just about the style alone. For one, scarves are used to make you feel warm and comfortable especially during the cold season. It can keep you from getting the chills when you are out on a hot date. With cashmere scarves, you can absolutely cover up and not feel uncomfortable in any situation. Of course, they are also really chic and if you are wearing one, you will definitely not feel underdressed or not as posh as others.
Compared to jackets or coats, a cashmere scarf is lightweight. It will not feel very much like a burden when you do decide to take it off during the middle of the day or of an event. You can simply untie it and fold it and put it aside without too much hassle. Some even can tie it as a cute add-on to their bags when talking about not so thick and big scarves. When you compare it to sweaters and cardigans, scarves are better because they are usually more stylish and attractive to look at as the former are more traditional and even too safe at times. When it comes down to it, cashmere scarves are your best bet to everything.
In fashion, one day you are in and the next day you are out. But one can absolutely be assured that a cashmere scarf is definitely one that will still be at the top of its game in years to come.
Source: http://EzineArticles.com/
Image Courtesy:
lalily.com
ardbeg.com
stylehive.com