Innovation is the key to the future; Invention the key to success; this thought process led to TRADC which matches a varied set of objectives from producing new fibres to providing research facilities and solution to the value chain partners.
Here they have shared the key features of LYOCELL
Strongest Cellulose fibre
Lyocell has by far the best strength amongst fibres with a natural cellulose origin.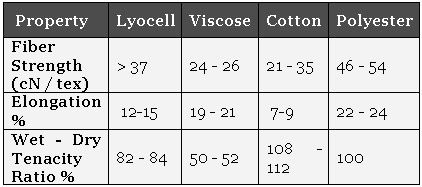 High Moisture Absorbency
The moisture regain of Lyocell is 13% and it transports moisture effectively. Garments and made-up with Lyocell therefore have a high degree of comfort and is pleasing to touch.
Skin Friendly
Lyocell is high in purity and is a preferred choice for next to skin applications.
Excellent Lustre & High Colour Depth
Lyocell imparts excellent colour depth and lustre to fabrics, garments and made-ups which remain true, even after repeated washing.

The authors are associated with Textile Research and Development Center (TRADC). The center is having infrastructure of composite mill for research purpose. They are regularly developing new products using Birla Viscose, Birla Modal, Birla Excel fibre and giving technical service to all textile industries.