Performance of a country is related to the performance of its retail sector. The retail tale of romancing with the customers has now turned into a story of horror, about retailers fighting for survival. What are the mistakes commonly made by retailers, and how can that be avoided?
Retailers are not much ambitious regarding their growth plans now. Market today is filled with competition. Earlier, there was euphoria among the retailers to expand their business. The trend is now taking a U turn with them; postponing their decisions. Stores such as Reliance and Future Group have opened more number of formats, of which some of them have shut down, only a few are operating at limited locations.
Big businesses sometimes fail to focus on key factors while developing and implementing marketing strategies. Centralized management of marketing process and less or no control by local retailers are likely to the major reasons. This may cause a delay or failure in their long time business establishment. As far as the retail business is concerned, the devil really is, in the details. Lack of awareness regarding these details, or ignoring them, will cause havoc to the business.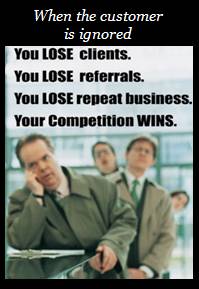 Ignored Relationships:
Retailers generally ignore keeping relationship with the local store and consumers. While opening a retail format, retailers attempt to maintain uniformity in the store appearance all across the nation in all their retail locations. This decision is backed up by the motto of creating strong brand awareness among the consumers. But this does not provide local flexibility. As the retailers are more focused on the brand awareness to be created on the national level, it is seldom possible for them to focus on the needs of local customers. These retailers are more focused, only in communicating their brand message to the local customers, that they ultimately forget the need of establishing a good relationship among the local customers.
Store Location:
Retailers give prior importance to the brand image at a national level, which gives very limited marketing control to the store managers. The store location must have good visibility and convenient access. Improper location would require more money on advertising to lure the consumer into the store.
In-store arrangement:
Retailers need to be proactive regarding what they should carry in their stores; right design, color, and quantity of merchandise. They need to create specific images in the consumers minds.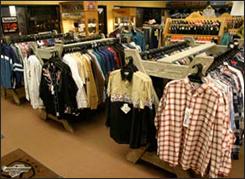 They are mainly concerned about management issues such as pricing, marketing etc. But, from the shoppers perspective, he is more concerned about the shopping experience he gets from the store.Providing a good shopping experience will satisfy a one time shopper, and convert him into a long time customer. The in-store ambience should please the staff and the customers. Customers will not buy what they are not able to see. So lightning should be done in a right way to highlight the merchandise. Enough space should be provided to enable customer mobility. Finally care should be taken in the check out lane. Messy and disorganized check-out lane will create a negative impression in the minds of the customer.
Trained salesmanship:
Generally salespeople are taught to listen only to the hooks or openings that the consumer passes along. They then attempt to go in for closing the sales. This though is quite successful, will not be so in the long run. Ignorance, lack of training, and unwillingness of the salesman to apply the right kind of behavior will affect the store sales.
Supply chain management:
Supply chain management (SCM)sells on the promise of timely delivery, demand driven supply, manipulation of inventory levels, order tracking systems, and management of distribution and warehousing facilities. Advanced supply chain management systems will restrict costs and improve customer service. Improper management of SCM sill not only increase retail expenses, but will also result in unavailability of merchandise at the right time on the store racks, thereby making the customer to move towards alternative options.
Operating systems: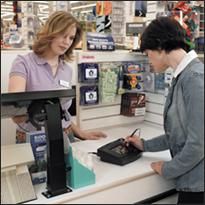 The retail management software should be chosen in a right way. Retail management software is the main nerve of the retail business. Investing in software does not mean buying a product, but investing in a relationship. The quality and performance of the software is as important as the product itself. Mostly, retailers do not spend enough time in exploring the available solutions, as they are more particular about interior designing, space, pricing etc. And many a times, they buy the hardware first, and then look for a software; for instance a POS. But his would prove futile, as every retail management software will have a specific hardware and operating platform requirements. A few of them even work only with particular printers, cash drawers, and card readers. Choosing the appropriate software and buying the hardware later would be more beneficial.
Retail management hardware and software are business investments with a minimum lifespan of 5 years. Purchasing decisions should be made taking into consideration, the future vision of the retail business.

Discounting gimmicks:
Most of the retailers intend to increase sales by giving heavy discounts. For instance; Macys and Wal-Mart used to promote their brand through mega sales offering products at cut prices targeting customers who seek big bargains. This is a misguided marketing strategy as this motivates the customer to shop at that retail format only when there is a special deal.
Limited ability to increase prices, demanding customers, and low level of loyalty are challenging the retail environment today. Wastages in the existing retail stores affect the growth of the business, as well as the countrys economy.
References:
1. Retail.about.com
2. Information-management.com
3. Evancarmichael.com
Image Courtesy:
1. Beliefmakers.blogspot.com
2. Deyongsboots.com
3. Motorola.com
4. Avangate.com