Employing Business Intelligence has become crucial for the success of modern retail. This novel analytical capability facilitates the retailer to know more than what they are selling and where.
Retailers are reverting to doing business with simplicity, co-operation, and transparency duly supported by speedy decision cycles. Their primary focus, apart from understanding and satisfying the consumers needs, and preferences, is also on minimizing the lag time. This is possible only when their business activities are appropriately shored up by Business Intelligence capabilities.
Business Intelligence (BI) aims to enhance decision making for business operations. It provides computer based techniques for identifying, extracting, and analyzing business data such as sales revenues. It analyzes historical and current data, interpret them, and predicts views for business operations.
Business Intelligence (BI) - the evolution:
In the earlier times, information flow was just one way, from operational to analytical processes. This was applied in forecasting business opportunities, and developing marketing strategies. External data was also used to gain insightful ideas regarding competition, increasing market share and profitability of key products. This was not required to be real time.
But in the course of time, with the introduction of loyalty programs, and multi-channel retailing, retailers were able to develop an individual relation ship with the customers, connect with them in new ways, and focus on those marketing efforts that would build customer loyalty in the long run. At this point, the need for data with analytical capabilities was felt.
In a world of aggressive competition, keeping closeness with the customer sentiments became vital for gaining and maintaining customer satisfaction. This urged the need for continuous and real time information. Unlike the earlier process, BI also emphasizes the flow of information back and forth, i.e. from operational to analytical, and vice versa.
BI- the concept:
BI is a tool for information analysis and decision support along with historical data as a source. A BI life cycle process generally involves the following steps:
The BI life cycle starts with data collection. It collects data directly from the point of its generation. This greatly varies from the traditional methods of collection, analysis, and interpretation of only historical data. BI gives better advantage to the business. It is originated from many types of systems and applications such as relational database, business applications such as ERP, CRM applications, text files, or office applications such as spreadsheets.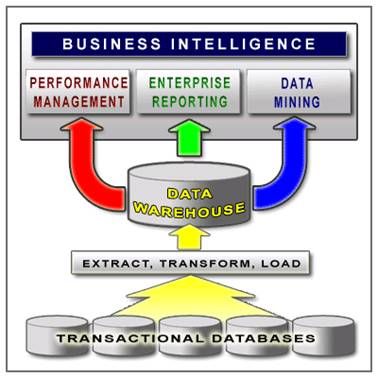 The collected data is then moved into data warehouse or data mart. This is called data integration. This would be an information repository where data is used for analytical purposes. Data warehouse has a structural design, and facilitates analysis of immense data in a short period of time.

The analyzed data is now transformed into valuable information useful for business.

The BI life cycle ends when the collected, analyzed and interpreted data is presented in an appropriate manner to improve the decision making process.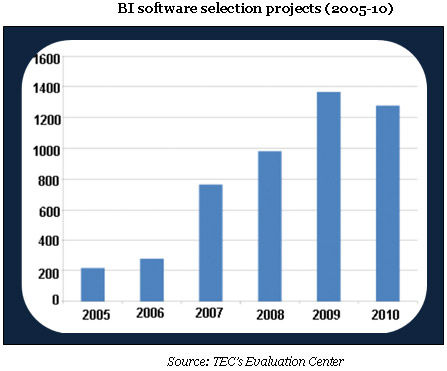 Appropriate BI module the advantages:
Retailers engage into two way dialogues through social networking sites and utilize this sentiment for enhancing their demands. Acquiring information through various sources such as portals, email, reports etc, they are facing a more challenging situation of responding to changes, and making optimum utilization of the present opportunities.
Through appropriate BI capabilities, retailers are able to know who is buying their product or service, and why. They gain meaningful insights about various factors that manipulate the customers buying decisions. They are able to capture signals from the supply chain and operational processes, and exploit them to drive their business efficiency into new and higher levels.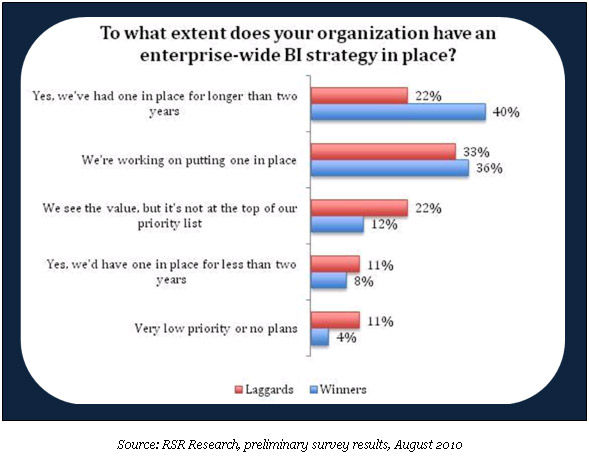 Traditional concept of BI involved expensive and high-end software. Due to this nature, BI was deployed initially only in big scale enterprises. Encompassing the complete BI cycle required strong budgets, and taking financial risks to gain a competitive advantage. But in the recent 4-5 years, the exponential growth of organizations has resulted in the development of sophisticated BI applications. Modern BI process is enriched with alternative technologies, and improved methodologies to provide solutions to businesses beyond financial issues. BI is a concept that is still growing and businesses are demanding new solutions everyday.
References:
Images Retail, March 2011.
2011 Business Intelligence buyers guide, Supply Chain Brain
retailsystemsresearch.com
Image Courtesy:
slidegeeks.com
avanco.com
References:
1. Images Retail, March 2011.
2. 2011 Business Intelligence buyers guide, Supply Chain Brain
3. retailsystemsresearch.com
Image Courtesy:
1. slidegeeks.com
2. avanco.com