UGG boots are responsible for setting a remarkable standard within the shoe industry. These unique boots are well known around the world. One finds it hard to resist the temptation of owning a pair. They have even received a nod of approval from Oprah Winfrey.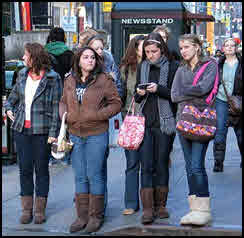 How could anyone turn down the opportunity of wearing a pair of UGG footwear? These fashionable boots are known to provide comfort and warmth. They are also versatile, expressive and fashionable. It is not odd to see people from all walks of life add these boots to their wardrobe. Many leading fashion stylists advise their clients to purchase several pairs.

UGG boots is on top of the fashion world at this present time. This boot has the uncanny ability to adapt to the changing trends within the fashion industry. It always seems to stay on point with style and fashion. It is a perfect example of the old principle "Form follows suit to function".

The original makers concentrated on durability, function, and fit. Makers have never compromised the comfort of these shoes over the years. These comfortable sheepskin boots would have easily accommodated the feet of British explorers from the seventeenth century. Powhattan warriors would also have found pure comfort in wearing these shoes. Their fit, finish, feel, and comfort have remained the same over the years. It is not surprising to see these primitive sheepskin boots control todays haute couture.

Do you think that the UGG boots in present times are still the inchoate ones? If so, you are incorrect. These pure and comfortable sheepskin boots originate from various designs and styles, but they have never strayed away from their authentic theme. With the exception of their classic low and high styles, UGG makers never fail to mix elements of priceless fashion designs on other items such as heeled boots and Scandinavian clogs. The finished product is always intriguing, magical, and cool.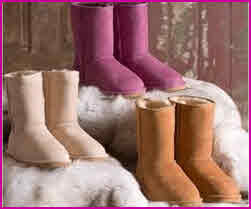 You should be careful when you decide to wear a pair of UGG boots. UGG boots are globally stylish and will make anyones feet look great. They are known to command attention and they also have the ability of going well with any outfit.

UGG boots have staked their claim to fame by providing warmth, comfort, and style. They have not lost their original intent throughout the years. These fashionable boots are admired by people from all walks of life. You should consider purchasing a pair sometime soon.
Source: http://www.articlealley.com/


Image Courtesy:
petershoes.net
boots-sale.com
bootsclothing.com