The Government's declaration of removing 48 apparel items from the sensitive list has sparked debates among the domestic industry players. While the domestic players fear that India is losing to Bangladesh in a big way, contradictory and optimistic statements assert that it would result in an economic union among two nations.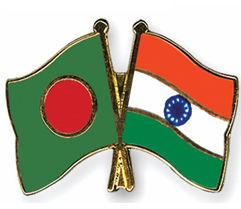 India maintains a list of protected goods under its free trade agreement. The Indian Government wants to give duty free access to Bangladesh textile exporters rather than considering it as a rival export market. This friendly gesture of the Indian Government has evoked opposition from domestic textile manufacturers who believe that this would be a major blow in the Indian market.
India, under its free trade agreement with Saarc countries maintains a list of items considered as protected goods. Bangladesh wants India to remove 61 items from the sensitive list, and grant duty free export access into the Indian market. This includes several items such as natural rubber, paper, paperboard labels, and 48 readymade garments. While some items are expected to continue in the list, the Government is considering Bangladesh's request of deleting the 48 apparel items from the sensitive list.
In return, India expects Bangladesh to relax the restrictions imposed by Dhaka on yarn and fabrics. It further expects the deletion of Bangladeshs ban on imports through the India-Bangladesh land border.
Debates regarding the Government proposal:
48 items which the Government is considering for removal constitute around 85% of India's imports from Bangladesh. Most of them are covered under the Tariff Rate Quota (TRQ) to Bangladesh. Under this quota, Bangladesh was getting duty free exports for up to 8 million pieces till 2010, and was later increased to 10 million pieces during April 2011. Government had agreed to increase the TRQ, but a total removal of these items from the list is anticipated by industry players to have a negative impact.
Textile manufacturers from India are debating whether or not, this move might benefit them. Some of them feel relaxing the sensitive items list might push the domestic industry into a predicament. Bangladesh is already ahead of India regarding export of readymade garments with $15 billion for a year, while India's exports were lower by $11-12 billion. India is lagging behind due to its high production costs comparatively over Bangladesh. Apparel exports of Bangladesh are growing at 16%, while India's apparel exports grew only by 4%.
Economic Times reports D K Nair, Secretary-general, Confederation of Indian Textile Industry saying, "We will be affected in a major way, especially in lower-end items. Bangladesh's request list includes items where it has a major cost advantage: knitwear, jeans and men's shirts".
The general fear that is menacing the domestic industry is that if knitwear items are removed from the list, this would hurt the jobs of lakhs of garment workers in the major knitwear hubs like Tirupur, and Ludhiana. Industry players fear that India is losing out to Bangladesh in a big way, and much of the apparel manufacturing process is moving out to Bangladesh.
Could this result in an economic union between two countries?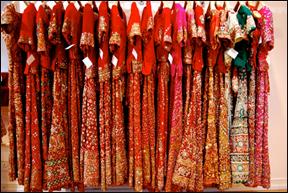 On the other hand, some others assert that this relaxation will only be a drop in the ocean, and will positively encourage the bilateral trade between the two countries. They feel that currently Bangladesh could not benefit from the deals signed till then due to non-tariff barriers thereby hindering the increase in exports. During 2009-10, Bangladesh's imports from India were USD 3202 million, and exports to India were USD 512.5 million.
Apparel exporters of Bangladesh feel that there is a good demand for Bangladeshi apparels in India. They also state that this is the reason that the allotted 10 million pieces of TRQ exports for one year was completed by July itself. Despite getting more orders, they are unable to proceed with the exports due to lack of quota. Export of jute and knit products has shown significant increase during FY 2010-11.
The Bangladesh Today reports M Shafiul Islam Mohiuddin, President, Bangladesh Garment Manufacturers and Exporters Association (BGMEA) saying, "If India gives access to Bangladeshi products, Indians will be able to buy Bangladeshi quality products at lower prices. We can have a US$ 3 billion market in India if Bangladesh can utilize the huge potentials through proper diplomatic negotiations. It's time to have access to India for our exports".
The Government's consideration to remove items from the sensitive list would no doubt earn Bangladesh's trust for India. Relaxing the textile tariff quota is an indication from India to the rest of the world that, the country would be more willing to be liberal it gets assurance regarding security concerns. If the current move of the Government creates a favorable situation for the Bangladeshi exporters, and also benefits the domestic textile manufacturers, this would undoubtedly create an economic union among the two countries.
References:


1) Indiainfoline.com
2) Thebangladeshtoday.com
3) Newstoday.com
4) Business-standard.com
5) Thefinancialexpress-bd.com
Image Courtesy:
1) Crossed-flag-pins.com
2) 1.bp.blogspot.com