The Trans-Pacific Partnership (TPP) pact is currently being negotiated between the US, and eight other Asia-Pacific countries. How far would it benefit the participating countries, and what would be the impact of this agreement among the other nations?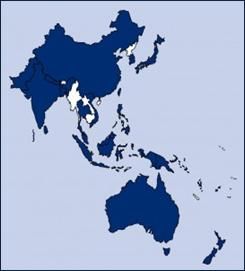 The eighth round of negotiations regarding the Trans-Pacific Partnership (TPP) pact was recently held in Chicago. The TPP is a trade agreement between the US, and eight other countries from the Asia Pacific region including Australia, Brunei, Malaysia, Peru, Vietnam, Singapore, New Zealand, and Chile. This is a multilateral free trade agreement for liberalizing the economies of the countries from the Asia-Pacific region. The main objective of the agreement is to minimize the tariffs among member countries, and gradually reduce them to zero by 2015. Textile and apparel organizations are more considered on how textile and apparel would be treated with a special emphasis on a yarn-forward rule of origin chapter.
Asia-Pacific integration with the US:
US along with the participating eight countries aim to come up with an agreement that would address the emerging trade issues and challenges. The agreement will focus on the new cross-cutting issues that are not included in any previous trade agreements. The pact intends to facilitate seamless operation of US companies in the TPP markets, helping the small and medium enterprises to take part in the global trade activities. US considers this pact as a high standard and broad based regional pact. It believes that the agreement will create and retain high quality jobs in US by increasing exports from America to countries with robust economies representing more than 40% of the global trade.
Asia-Pacific markets are lucrative, and offer potential market for US made goods. During 2009 exports from US to countries of the TPP amounted to approximately $618 billion. This is 58% of the total exports of US. The TPP is believed to be a credible pathway for the regional economic integration between the US and the countries of the Asia-Pacific.