Retailers need to enhance their value proposition to suit their customer experience and convenience. With exclusive and multi brand models competing in the market, which format would be more beneficial for brands, and retailers?
Competition has become a double edged sword. The advent of globalization has made it essential for retailers to be on their toes; always. They have to design, and redesign their retail formats, and come up with creative customer shopping experiences. Retailers need to adapt innovative formats to meet customer preferences. Malls had, in the recent past defined the way of middle class shopping. But currently with the drastic change in trends, customer preferences, and their income level, single brand stores are gaining importance. Retailers must be customer centric and decide the right format.
Multi Brand Outlets: is it a preferred format for retailers?
Retailers more often prefer multi brand options because they get the freedom choose and decide. In exclusive formats, retailers lose their freedom as they will have to abide the vendor guidelines such as fixed set of promotions for a year. Apparels are more product driven, and less brand driven, and hence MBOs will prove more profitable. In case of apparels, consumption rates are seeing an increasing trend since; customers get a variety of apparels to choose from. EBOs need efficient and skillfully trained staff, as they are the face of the brand. MBOs are free from this.
http://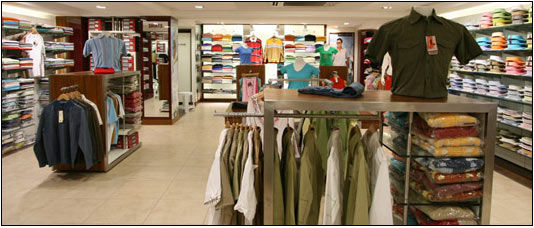 Multi brand formats put the brand and its product right in the middle of its competitors. New offerings are showcased in a way, facilitating the consumers to compare and decide. The sheer volume of shoppers stepping in MBOs makes it essential; not to be ignored. Stores like Lifestyle, and Shoppers Stop etc are gaining more popularity with the consumers.
But this too, is not an unmixed blessing. Providing multiple choices might confuse the shopper. The retailer would also not be in a position to recommend any brand to his customer, as that would indirectly imply under selling the remaining brands. Multi brand retailers also get fewer benefits from the vendors. Exclusive brand retailers get territory protection from their vendors, while multi brand retailers will have to face fierce competition if another multi brand outlet is launched in the same area.
Exclusive Brand Outlets:
Exclusive brand outlets are vendor centric models. They provide complete fashion solution keeping clothes both fashionable, and functional. The retailer makes deep commitments through his investments, and marketing strategies. The retailer enjoys territory protection, rebates and marketing support from the vendor, better margins, and other subsidies. 'Koutons', 'Fab India', and 'W' are a few EBOs that are carving a niche market for itself.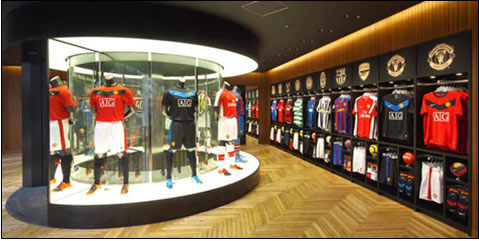 A branded outlet includes the exclusivity of a brand and creates a store image to convey its brand image. It enables the brand to choose the location, size, and configuration of the store. Unique promotional strategies are followed. They also get more discounts and incentives comparatively over multi brand retailers. An exclusive retail store maintains uniformity in store design, interiors, products, store size, promotions undertaken, and its product pricing. This prevents harsh competition among exclusive store retailers, giving them a fair chance of profits.
However, similar to its multi brand counterpart, exclusive stores too; have their own drawbacks. These retailers get very little footfall, and are lost out on customers who seek options of similar brands. An EBO requires high investment, and it is challenging for a retailer to find the right location to set his store. If he is a new player in the market, he would face issues running the store without prior retail experience, as it deals with one specific brand.
Most of the customers today are well informed about the product they prefer to buy, and are aware of the comparative benefits, and pricing of similar other brands. They prefer to go to a store, where they can see many brands, compare their performance benefits, and pricing before they make their buying decisions. A multi brand retailer would be able to satisfy this kind of customer.
Despite, all prevailing rationale, starting up a business as an EBO for visibility, and gradually leveraging the business through MBOs would prove to be successful for retailers. Both retail concepts have their own pros, and cons. One point of time, the retailer benefits from exclusive outlets, and another time, he may benefit from multi brand outlets. While EBOs are important for branded apparel makers to establish a market presence, and create an impression in the customer's mind, MBOs make a pragmatic approach for the success of a retailer as they offer a wide variety of choice to the shoppers under a single roof.
References:
1) Crn.in
2) Images Business of Fashion, October 2011,Vol XII, No:10.
Image Courtesy:
Montecarlocollections