Gone are the days when retailers followed innovative approaches to attract customers into their stores. Now retailers are rolling the dice, and adopting multiple, and unique strategies wherein they reach the customers, and make the sales happen. What has caused this 'Retail Migration', and how successful would it be?
Retail game is getting tougher. Retailers are facing significant competition. If they fail to understand and satisfy their customers they would lose them to their competitors. Discreet retailers are rewarded for their long term outlook in business, their maturity with varying consumer preferences, and for their ability to balance short and long term opportunities.
Generally retailers pass information to the customers through ads, commercials and other media. But currently communication with the customer has become immediate and viral. Customers discuss brands, and services amongst themselves, and are being influenced by what others say. Retailers need to move from their conservative location based retail approach towards customer centric strategies. They will have to figure out their target audience, and then decide the methods to reach them. Appropriate multi channel, and cross channel methods can be adopted to enable the flow of information, and motivate interaction with the customers.
Retailers need to consider some factors before they go in for customer centric approach:

Why customer centric approach?

How different is adopting customer centric approach from the traditional one?

How to make the change?

How to be more successful?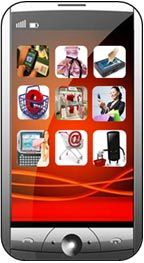 Based on their target audience, retailers can adopt customer specific strategies to approach, interact, receive feedback, and suggestions, and motivate them towards sales.
Smart Phones:
Smart phones are getting smarter than computers. Most of the consumers who do not have the time, or who do not want to search around for their shopping preferences opt for phone shopping. Smart phones are manufactured with capacitive touch screen, multimedia and computing features enabling the customers to use smart phones for their shopping purposes. Technology up gradation should be done enabling the users to browse through, search, check out daily deals, and proceed to buy the product through debit or credit card. Some retailers also facilitate SMS facility helping the users to avail details regarding information and price of products listed online.