Celebrities wear them, shops can't wait to stock them and most teenagers wouldn't be seen dead in anything else, but are designer clothes worth the huge prices they demand? Fans who buy them obviously think so, but what makes designer clothing so unique and so pricey?
Tailor Made to Fit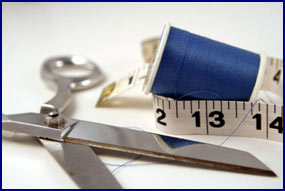 Everyone of us is unique and so are our body shapes. From fat to thin, tall to short, no one is quite the same when it comes to shape, which is why ordinary high street clothing can fit perfectly in one area but not quite in another. If you are a size 10 and tall for instance, you will find that many tops will fit around the bust and waist but will be too short in the arms. And broad shouldered men often have to buy extra large sizes that sit baggy around their torso in order to avoid the sleeves effect.
Sizes of designer clothes will also vary, but designers cater for a much wider range of body shape and so if you find a perfect fit, it is more likely to be perfect all over as if it was tailor made to fit you. The secret lies in the cut of the material, which is drawn up by professional tailors.
High Quality Materials
Many cheap high street products are often made from cheap materials. Just think how often you have had things shrink in the wash or lose their shape, not to mention bobbling and loose stitching. Designer items are made from high quality, natural materials that keep their shape. Their garments are less likely to itch or irritate the skin due to the high proportion of natural elements in their materials as opposed to harsh chemicals and dyes in cheaper brands. Designer clothing is made to stand the test of time and to feel natural against the skin.
Cheaper in the Long Run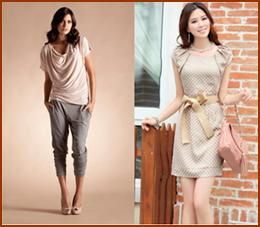 How often have you cursed yourself for buying cheap clothes that last just a few months before they lose their shape, go bobble, fade or tear? If you buy cheap clothes then you are paying out every few months to replace them, whereas if you buy branded clothing, that item of clothing should last you years and therefore save you money, time and effort in seeking replacements. And should you tire of your Stone Island jacket, for example, then you can always sell it on sites such as eBay and you are guaranteed to get at least half back of what you paid for it. But have you tried selling a supermarket branded item of clothing on eBay? They simply don't sell because people know that they won't last.
Designer Image
You only have to open a newspaper to see some celebrity endorsing a designer brand such as Armani, Dolce and Gabanna, etc. They wouldn't be seen out and about in anything less. High quality clothing makes you feel good about yourself and projects an image to the outside world that you are style conscious, you care about your appearance and you have the cash to be able to dress yourself well; attractive qualities in any male or female.
Source: http://EzineArticles.com
Image Courtesy:
wholesaleclothesclub.info
sewingaplus.com
blog.cocoandrogers.com
life123.com