Art of presentation is crucial for retailing. Retailers have embarked on a new trend to come closer to their customers. 'Concept Stores' are now an upcoming trend in the sector which is giving retail a new spin.
Innovation in retail business can lead to increased success, if done appropriately. Retail concepts always focus on growth policies, and expansion. The main aspect of consideration for any retail growth would be the concept of the retail store. Concept store is a new retail trend, where products are presented in a way that makes the customers feel closer to the brand, thereby enabling better positioning of the product.
A concept store goes beyond the general retail stores that simply sell merchandise. Concept stores appeal to the sense of the shoppers by offering products in a way that blends with the environment. They do not offer products in a standard way, but in a way that appeals to a particular segment of customers. It is a platform combining quality and choice across all merchandise under a single roof. These stores are designed specially to give first hand shopping experience to their customers.
Concept stores are generally designed to appeal to a particular segment of population. They have a single vision of their target audience. For instance; they can either be focused on high fashion, urban fashion, or hipster fashion. A high end apparel concept retailer may have a collection of premium designers, and clothing range of well established brands. Their merchandise would be of those which are currently in fashion. These retailers change their products quite frequently to stay abreast of the hot trends. This way they differ from other retailers who sell the same kind of products year after year.
Multi brand Vs Concept stores:
A regular multi brand outlet focuses less on the customer experience. Further, it does not have a large display area, comparatively over concept stores. Multi brand outlets offer an assortment of brands which gives rise to competition, and may also create confusion in the consumer's mind. On the contrary, concept stores focus primarily on providing a pleasant shopping experience to the customer. It is well equipped with a large display area, and offers all products of a single brand. It serves a dual purpose of educating the consumers about the product and also assisting them in making the buying decision.
Benefits:
Skilled Staff: Staffs at the concept store will have good knowledge and experience in cycling. They take time to discuss regarding customer preferences, and guide them to make the buying decision.
After sale services: They facilitate efficient after sale services for their products, and services which will keep their customers satisfied for a long time.
One stop shopping experience: These stores provide one stop shopping experience, with a comprehensive mix of product types meeting all requirements, and preferences of today's customer.
Concept Strategies: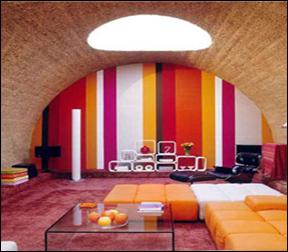 Concept stores are designed with an intention to give a complete brand experience to the customers employing all tools, and resources to connect with the customer; providing them with a complete brand experience. They are usually designed focusing on a specific social structure, or trend. They are associated with an ambassador for their store, for instance; a celebrity who can be coupled with their merchandise. The design, theme, retail aids, merchandise, consumer walkthroughs, and range showcases are conceptualized and set in such a way that it displays the inspiration and experience of the brand.
Concept stores give a complete solution to the consumers as they not only include a sales model which convinces the shoppers and turns them into their customers, but they also possess an emotional model which will satisfy the customers and retain them for a long time.
References:
1) Retail.franchiseindia.com
2) Images Business Fashion, December 2011
Image Courtesy:
1) Moodiereport.com
2) Media.fashiongroup.com