Retail has its own unique way to captivate shoppers who seek the thrill of buying in limited time offers. Flash sales are the recent epitome in e-retail sector.
Customers are of diverse nature. Generally they can be classified in three categories; those who take time to do elaborate research and buy without the pressure of the ticking clock, the second group of people who enjoy the thrill of shopping on short time offers, and the third group consisting of the alpha shoppers who enjoy shopping both the ways. Flash sales are for the second and third category of customers.
Flash sales are the recent epitome in e-retailing. It offers merchandise on discounts as a limited time offer, through websites. Member of these websites receive intimation regarding the offer through email, postal mail, and social networks. This is done in addition to conventional selling methods. Offers made through flash sales on websites provide abrupt offers, at subsidized prices, which last only for a brief period of time. These deals offer very attractive discounts which goes up to even 50% off retail prices. Flash selling grew after the 2008 recession, and gained immense popularity during 2011. Its reputation grew strong after being highlighted by search engines such as Google. Other social networking sites have accelerated the growth of these deals. Popularity of flash sale websites has grown exponentially since then.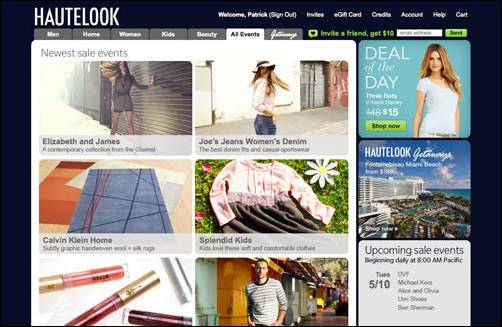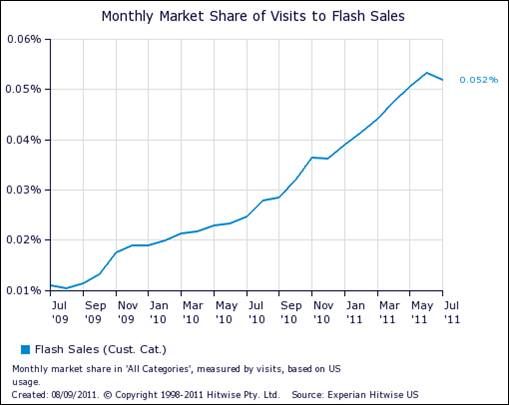 Flash sales have become a crucial aspect of retail business. Some customers feel reluctant to go outside and shop, but would be proactive online. Merchandise moves fast when right product is offered at the right time under flash sales. Brands use this option to garner new customers. Having the brand name visible; online would be a good branding tool. This would also help brands to acquire brand recognition in newer markets they plan to penetrate.
Flash sales for apparel brands:
Flash sales have become a necessary part of any business to stay intact. Brands prefer to sell their stocks as early as possible, rather than keeping the apparels for days, and weeks on the retail floor. If apparels do not achieve a 50% sales ratio, retailers sell it online to a wide mass of audience. These sites offer a best in class shopping experience to its online members facilitating them with an option to return the merchandise, and a cash return policy. Through flash sites brands are able to reach a wide mass of target audience. Rather than providing samples or traveling to other cities for marketing, flash sales facilitate an elegant, and successful way of selling their merchandise.
Online shoppers love the thrill of shopping for designer clothing causing the category sales to surge. Brand Nordstrom acquired HauteLook, and Fifth Avenue had announced the launch their flash sales website. Brands realize that it is more cost-effective, and understand the demand for deals for branded clothing and fashion accessories. Even luxurious apparel brands are opting for this method.
But, apart from all rosy hopes, flash sales strategies suffer from structural weaknesses also. Consumers who are used to buy through flash sales may not prefer to buy for full price later on.
Despite its downside, flash sales offer a win-win situation for both retailers, and consumers. Retailers can build brand loyalty, and also sell their surplus stock quickly.
References:
1) Fashionista.com
2) Usatoday.com
3) Weblogs.hitwise.com
Image Courtesy:
Apparelinsiders.com