Traditionally, men always seem to have lesser options than women when it comes to clothing and footwear. Most men are usually content with a sparse wardrobe whereas a woman needs to have a wardrobe bursting at its seams. Manufacturers too offer a wide range of designs and styles in ladies apparels than in men's garments. This is primarily the reason why many men find it hard to find the right kind of attire for a particular occasion. However, the last few years has seen a lot of attention being given to men's fashion. Today, men can probably claim that they are not far behind women when it comes to choices of apparels.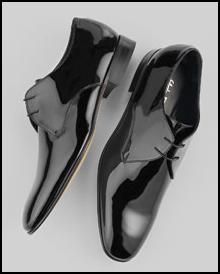 Footwear has emerged as one of the important aspects of fashion. Earlier, footwear was not regarded as something that could have a massive impact on the overall look of a man. This is not the case anymore and men have realized how important it is to match the clothes with the right footwear. They have also realized the importance of wearing the right kind of footwear that would match the occasion and the season.
Today, one can observe men wearing shoes that are specially designed for the occasion, be it a business meeting or a party. This is mainly because of the emergence of men's designer footwear on the fashion scene, spurred by designers and manufacturers striving to capitalize on their brand equity. A number of men's footwear companies and manufacturers are now willing to experiment with shoes and other footwear.
This is evident with the fact that you can walk into a men's footwear store and expect to find footwear each for a particular occasion. You would come across footwear that can be worn for casual purpose. Usually, the casual shoes are trendier and they are available in many colors. These colors are a lot more lively and vibrant. One of the latest trends in casual shoes is the use of attractive prints. On the other hand, you can pick something traditional for your office wear. Office shoes usually include colors like black, brown and dark green. The colors used for professional shoes are a lot more sober and match the formal dresses. One of the latest trends to hit the men's designer footwear scene is party footwear. There are many footwear brands that offer shoes designed especially for partying. Usually, you would come across shoes that have a little more shine than the normal shoes would do.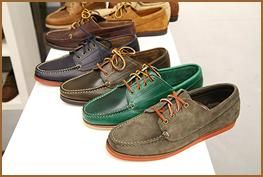 One of the advantages of men's designer footwear trend is that men can now ensure that their look harmonises from top to toe with the right kind of shoes to match the dress and the occasion and the season. Men now have more than a pair of shoes in their closets.
A lot of leading footwear brands are offering men's designer footwear. One of the most encouraging factors is that men are willing to buy such designer shoes and do not mind spending a little extra if they feel that the product is worth the money. So if you have been struggling all these days to find the right shoe for the right occasion, than you should certainly look into some men's designer footwear.
Source: http://EzineArticles.com/
Image Courtesy:
neimanmarcus.com
bestsellerusa.com