Price Wars! One of the biggest challenges for any business is to deal with a competitor who sell more or less similar products, but at a much lesser price. How do businesses react under such circumstances, and what do they do to out survive such low-cost rivals?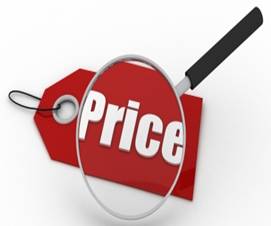 Facing competition is very normal in any business. But, if the competitor is hitting hard on the price point, then the competition becomes a hard nust to crack. Business executives of premium brands face tough times when low cost competitors appear in the market. This would be the time to decide upon whether the business should be continued as usual, or the company should modify its strategies and come up with counter approaches to tackle the situation.
As is said, 'better the devil you know', it is easier to handle a situation, which the business is able to anticipate. Companies invest big money, time, and staff to fight archrivals. Tough, challenging, yet surprisingly reassuring, brands face opponents with ambitions, operating strategies, strength and even weaknesses resembling their own.
When big brands underestimate their rivals:
Big brands adopt slow and subtle ways to build their reputation in the market. Much focused on conventional strategies, most of the time, premium brands fail to realize the presence, and resulting threat of low cost competitors in the market. Obsessed with their traditional rivals, brands are blinded to the threat rising from low cost competitors.
Occasionally, it happens that, low cost competitors rise very quickly in the market, that, they do not give time for the premium brands to anticipate their arrival. For instance; in apparel retailing; colors, design, and patterns of premium brands may be copied, and apparels will be sold in store racks, very similar to that of premium brands in appearance, but with a much lesser price.
Customers dominate; write, and rewrite market rules. They form their own norms for selecting, and switching to other brands. They follow them stringently and alter them without giving any chance for the brands to be aware of. Finally, premium brands find themselves facing a frustrating 'catch 22' situation where they need to suppress their low priced competitors to survive the market, and they need to survive the market to suppress their cut-rate rivals.
Counter Strategies: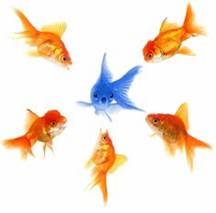 Ignoring low cost rivals is a big mistake, as; in the long run it forces businesses to vacate their segments. Immediate response of most of the brands is to trigger price wars by cutting down their product prices. Ultimately they end up hurting themselves more than their competitors. It is always preferable to try and differentiate their products. Brands have three strategies to handle the situation.
Battle the situation
Co-exist
Reduce their product price
Battle the situation: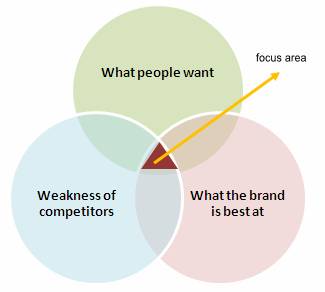 Companies need to adopt various tactics such as celebrity endorsements, commercials etc as a part of their brand promotion process. Brand awareness is enhanced. Here, the prime consideration should be the choice of an appropriate brand ambassador, which otherwise will fail to create the desired interest. Public image and reputation of the ambassador, target audience, and their market appeal are a few things to be considered while choosing a brand ambassador. Clothing retailer Ann Taylor has actor Kate Hudson as its celebrity face. Singer Rihanna is the global brand ambassador for Emporio Armani. Acclaimed fashion house Christian Doir has Mila Kunis and Chanel has Blake Lively.
The brand can also go for a diversification, wherein an existing brand enters into a new product category through a new product development. The positive image and strength of the main brand is used to rope in; success for the new product. Using the positive image which has already been established by the parent brand has more possibilities to earn customer acceptance for the new product, and motivate them to make the buying decision. Nike runs diverse product lines; an assortment of athletic shoes, apparel and watches. Park Avenue, apart from clothing has extended into toiletries, shoes, ties, and cufflinks.
Co-exist with the Opponent:
Brands would position, reposition, and deposition themselves in the market. Through positioning, brands create a stronger and positive image in the consumer's minds. By re-positioning, brands change the product identity in the minds of their target audience. Through de-positioning, brands attempt to change the image of opponent's brand, thereby creating a positive image for their own.
Reduce their product price: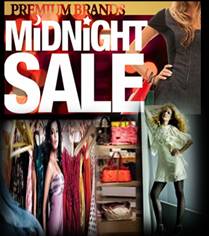 When companies notice the mass of customers for low cost merchandise, they go in for low cost ventures themselves. This is the immediate reaction of most of the brands when they face a low-cost rival. Big brands become more offensive by reducing prices of their own products, or by launching low cost merchandise on their own. This kind of dual-strategy works out only when brands generate a synergy bonding their existing business and the new ones. Failure to establish this bond will result in the failure of the business itself. Apart from this slashing prices will only result in lowering profits for premium brands rather than driving the opponent out of business.
Successful price warriors are able to survive the market using multiple business strategies. A successful brand does not always adopt slashing its prices to sustain its customers. Though price cut is one among its many strategies, it focuses more on offering benefits to its customers that make their product irresistible.
References:
1) Mckinseyquarterly.com
2) Hbr.com