Retailers need to identify, encourage and empower the retail champions.
Indians have developed a strong affinity towards luxury items. Global luxury brands are making a beeline into the Indian luxury retail segment. The sector has grabbed immense attention in the recent past. Against the backdrop of the Indian thrift, the attention this segment is creating is magnetizing both domestic and international luxury brands to consider their options seriously. A report released by Capgemini and Merrill Lynch Wealth Management states that while HNIs in most of the countries have increased in numbers, India has almost doubled it. Increasing number of Indian millionaires is attracting the eyes of global luxury brands.
During the past years, luxury segment had seen a growth of 20%, and luxury products at 29%. Despite the rising income level, and preference of Indians, market remains sluggish. Dearth of luxury shopping destinations, low brand awareness and lack of trained staff are some of the reasons behind this. Mr. Abhay Gupta, Founder & CEO of Luxury Connect, talking to Fibre2Fashion says, "20% annual growth does showcase the huge potential in Luxury Segment of India. Absolutely, Luxury in India is yet to spread its wings fully. India is moving on from the stage of "introduction to Luxury" to the stage of "Strengthening of Luxury ". Luxury Retail lags behind because of 3 Primary reasons: "High Import Duties", "Unavailability of Luxury Retail Spaces" and last but not the least "Lack of Trained Manpower".
Retail Attrition: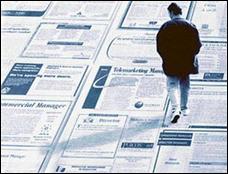 In retail, it is no secret that the attrition rate is fairly high. Retail industry, which clocks around $28 billion, employing 2 million people sees an attrition rate of 50%; annually. A recent study on employee turnover states that attrition at the retail floor is much higher, comparatively over; at the managerial level. Organized retail industry in India is estimated to grow and reach $1770 billion by 2020. This is likely to create 3-4 million direct, and 4-6 million indirect jobs. The current attrition rate is an issue for the management also, as more time and energy is spent in training a new employee.
Generally, there are three main reasons for an employee to leave the retail store.
Unsatisfactory pay package

Lack of good working conditions, and

Dearth of adequate retail training.
Of all these, the third is the major reason for employee turnover. An employee who lacks adequate skill sets to perform the job is likely to quit the job soon. Employees are also skittish is quitting their jobs whether or not they get better prospects.