Retailers need to identify, encourage and empower the retail champions.
Indians have developed a strong affinity towards luxury items. Global luxury brands are making a beeline into the Indian luxury retail segment. The sector has grabbed immense attention in the recent past. Against the backdrop of the Indian thrift, the attention this segment is creating is magnetizing both domestic and international luxury brands to consider their options seriously. A report released by Capgemini and Merrill Lynch Wealth Management states that while HNIs in most of the countries have increased in numbers, India has almost doubled it. Increasing number of Indian millionaires is attracting the eyes of global luxury brands.
During the past years, luxury segment had seen a growth of 20%, and luxury products at 29%. Despite the rising income level, and preference of Indians, market remains sluggish. Dearth of luxury shopping destinations, low brand awareness and lack of trained staff are some of the reasons behind this. Mr. Abhay Gupta, Founder & CEO of Luxury Connect, talking to Fibre2Fashion says, "20% annual growth does showcase the huge potential in Luxury Segment of India. Absolutely, Luxury in India is yet to spread its wings fully. India is moving on from the stage of "introduction to Luxury" to the stage of "Strengthening of Luxury ". Luxury Retail lags behind because of 3 Primary reasons: "High Import Duties", "Unavailability of Luxury Retail Spaces" and last but not the least "Lack of Trained Manpower".
Retail Attrition: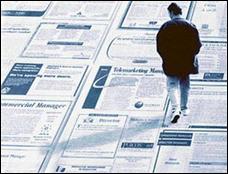 In retail, it is no secret that the attrition rate is fairly high. Retail industry, which clocks around $28 billion, employing 2 million people sees an attrition rate of 50%; annually. A recent study on employee turnover states that attrition at the retail floor is much higher, comparatively over; at the managerial level. Organized retail industry in India is estimated to grow and reach $1770 billion by 2020. This is likely to create 3-4 million direct, and 4-6 million indirect jobs. The current attrition rate is an issue for the management also, as more time and energy is spent in training a new employee.
Generally, there are three main reasons for an employee to leave the retail store.
Unsatisfactory pay package

Lack of good working conditions, and

Dearth of adequate retail training.
Of all these, the third is the major reason for employee turnover. An employee who lacks adequate skill sets to perform the job is likely to quit the job soon. Employees are also skittish is quitting their jobs whether or not they get better prospects.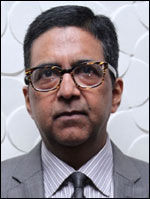 Mr. Gupta also agrees to the fact that Indian retail sector is grappling with a high level of attrition rate. He says, "Indian Luxury Retail started off with manpower promoted from managing premium brands to Luxury Brands. Few who got lucky during this change, got luckier with frequent job offerings at insane remuneration packages. The salary packages were made hefty with the motivation to keep the attrition rate low, but this in turn increased the attrition rate further. Lets not forget, all this time none of them were professionally educated to handle Luxury. Lack of knowledge required for handling luxury brands/ products is also a reason why frequent job change is being resorted to by individual opportunist employee who does not see the long term damage to their CV by such practices. "
He further quotes that shortage of trained manpower is one of the major challenges facing Indian luxury retail. "There have been many instances of Luxury Brands closing down in India. Reasons like poor location planning: resulting into low footfalls leading to poor bottom lines, JVs going sour: Indian Partner unable to understand the Brands Identity and the Sales Personnel failing to pass on Brand's DNA to Indian Clientele hampered strengthening of Luxury in India. The key factor has been absence of enough qualified luxury professionals. Luxury Segment is fast evolving and the Brands have started finding it difficult to lure in the "Almighty Luxury Consumer". Family run businesses did initiate the Luxury segment in India, but to strengthen it we require immaculate planning of resources with availability of professionally trained personnel playing a very vital role."
Retail Training: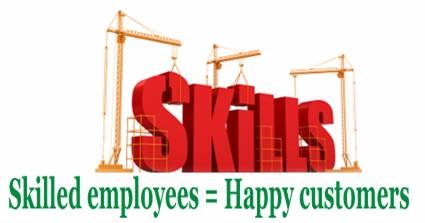 An aggressive training and development program coupled with a culture to foster loyalty among the retail staff can restrict the attrition ratio. Rightly trained front line staff with decision making authority will save much of the management's times, and further enhance client satisfaction. Organizations that provide right job environment for employees, and develop positive relationship with them will generate more energy, and increase productivity.
Echoing similar emotions, Mr. Gupta discusses about the practices and initiatives crucial for retail executive training. "According to research report "A Comprehensive Study on Manpower Requirements of Indian Luxury Sector" by Luxury Connect Education (LCE), it has been found that the existing Manpower lacks in Professional Luxury Expertise and at times is not able to keep up to the standards of a Luxury Brand."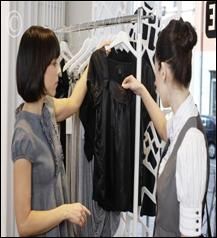 "Identifying this, Luxury Connect has linked up with globally reputed educational institutes to provide luxury specific education & training at both executive and student level. These Education Programs will provide deep insight into Luxury Business. The idea is to develop stimulated thinking for better understanding of Luxury Concepts. Accelerated growth in corporate hierarchy is thereby ensured by consolidating ones existing experience in Luxury.
After undertaking these programs, the candidate will be able to outline specifics of luxury business to be used as best practices thus enabling them to realize their own. Candidates will further get equipped with a tool-set to effectively create, implement and sustain a successful luxury-based strategy in India.
Direct benefit of enhancement to their CV value will give them strength due to honing of their existing skills to a global level. Besides it is expected that when a brand sets retail points here directly, he will seek QUALIFICATION in addition to their existing experience. Their employability quotient will go up a notch higher this is the most direct difference being offered. "
Mr. Gupta further elaborates the organization's retail mission. "Luxury Connect is a service based organization with a clear focus on luxury, aiming at 4 verticals:
1. Luxury Training and Education.
2. Consulting
3. Luxury E-commerce.
4. Sourcing
Under the Training and Education Vertical, Luxury Connect has launched following two programs in India- Luxury Business Management Program Realizing at the very advent of their journey for an existing gap in the Luxury market for trained manpower, Luxury Connect is collaborating with SDA Bocconi, School of Management, Italy to launch its first Luxury Business Management Program in India by April, 2012.
Luxury Customer Experience Management Program: Envisaging the huge shortage of trained and qualified Sales personnel in Indian luxury segment, Luxury Connect has teamed up with Jean Claude Roustant to launch "Luxury Customer Experience Management Program" in India. Retail Training Director at Louis Vuitton for 13 years, Jean Claude Roustant was instrumental in the development of LV culture across the Globe.
Talks are ongoing with various renowned schools with regards to Luxury Automobiles; Spa & Wellness, Travel and Tourism, Hospitality etc and will be announced soon.
India ranks fifteenth among the countries that have maximum number of High net worth individuals. Appropriately trained retail staff is required to keep pace with the robust growth of the industry. Employee turnover is expensive. Appropriate training of retail staff will enhance customer satisfaction, and also prevent retail staff from jumping off the ship.
References:
1) Retailsalestraining.org
2) Fashionunited.in
3) Indiaretailing.com