There were days when merely wearing good quality, attractive clothes was considered fashionable. But gone are those days! Today, one needs to do much more than this to be seen as a fashion symbol. One also ought to be conscious of the accessories that they wear to go along with their clothes and their footwear.
The footwear industry in India is expanding at an incredible rate. The Indian footwear industry is estimated to be of around ` 10.15 lakh crores as for now and is believed to reach ` 12.34 lakh crores by 2015. It is increasing at a rate of about 15 percent per annum.
Common Indian public is increasingly accepting stylish and branded footwear in their day to day lives. It has become as important as clothing and apparel for them. Indians wear various kinds of footwear like shoes, slippers, sandals, boots, flip flops, moccasins, and many others.
It is easy to come across various brand names when it comes to footwear in India. Bata, an Indian brand, is the most popular of all the brands in the country. Liberty, Khadims, Metro Shoes, Relaxo, and Paragon are other sought after Indian brands. Woodland, Nike, Reebok, Adidas, FILA, and Puma are the most spotted international brands in India.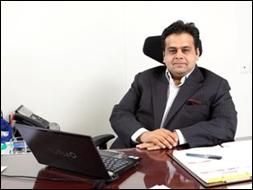 Indian brands beat the international brands clearly in terms of volume. They constitute of 90 percent of the total market. But the international brands (that constitute the remaining ten percent) clearly rule certain segments of the market like the sports footwear segment and luxury footwear segment.
Anupam Bansal, Director, Liberty Group says, "Indian brands cover the middle and the bottom of the pyramid, as well. International brands target only the top of the pyramid which is a very small part of the entire footwear market. I would personally go with Liberty 90 percent of times. But for a change, I don't mind wearing a Nike for a run! "
In terms of pricing, Indian brands cost lesser as compared to international brands. They will cost less than or around Rs. 1000 while any international brand will only cost more than that amount. But apart from being an advantage, that may result in baseless notions of Indian brands being an inferior quality product.
Various materials can be made use of in order to make footwear in India. Traditionally, wood, leather, and canvas were used to make footwear. But nowadays, rubber, plastic, and other petrochemical derived materials are also made use of in order to make footwear.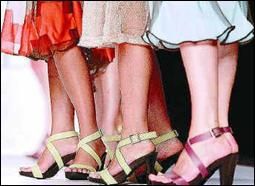 Colorful footwear has become hugely popular among the women folk. Women mostly try to wear a color that matches with the color of their dress. But men generally avoid colorful shoes. They prefer to stick to the conventional colors of black, grey, brown, or white. Bright colored footwear is lesser worn by males.
Now that people in India are becoming fashion conscious, the demand for branded footwear is increasing rapidly. People are willing to pay any amount of money for good quality, branded footwear that is comfortable and appealing. The consumption of branded footwear may augment in the coming years.
"After some time, when the novelty aspect of international brands vanishes from Indian market, they may also be seen as an Indian brand. Take for example Bata! Bata is a foreign company, but people see it as an Indian brand because it has been in the market since more than fifty years", Anupam Bansal remarks.
There has been a steady rise in the demand for footwear all over the world. The prices of shoes have gone down by 13 percent in the last decade. Shoes, slippers, sandals, and boots are available in various colors and designs in the market. India, being an emerging fashion market, does not lag behind in accepting them as an integral part of the fashion industry.
Primitive men did not use footwear. But with civilization booming all over the world, footwear came to be used. Initially, they were used as a status symbol by the rich. Poor men were barefooted. But gradually, footwear became a necessity for everybody. Nowadays, they are used for protection as well as fashion.
References:
1) Fashionunited.in
2) Businesslink.gov.uk
3) Browneandmohan.com
Image Courtesy:


1) Superstarswallpapers.com
2) Kitmeout.com
3) Hindu.com