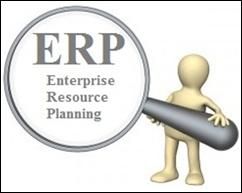 ERP or Enterprise Resource Planning has been in Apparel and Textile industry for quite a long time. The need of ERP came when industry required smarter way of working and reducing data redundancy. The beginning of ERP started in 1960s when an open loop MRP (Material Requirement Planning) was introduced. This MRP was linked to Bill of Material and Inventory Master File. This MRP was able to release Purchase Orders, Work Orders and Rescheduling Notices based on Planned Order. The major drawback in this system was the control or check points. To come out of these problems in 1970s, came into existence closed loop MRP. This model of MRP was able to check the capacity requirements before generating any kind of Purchase or Work Order. But still it use to work in isolation of the Business Plan Financial and Marketing. This resulted in MRP II in 1980s which on the constraint of Marketing and Financial Planning use to run the closed loop MRP. Still the industry felt the need that all the resources of an enterprise need to be integrated which gave birth to ERP and as a result all Enterprise wide resources were on single platform working for optimization with better planning.
1990's early ERP used client server methodology where the client systems use to have an application installed that could fetch the information from the server. With the birth of internet ERP was pushed one more step in 2000s where no installation of client application was required and the ERP moved to Web. With the birth of Cloud computing and highly complex mobile devices, ERP became faster and easily accessible.
Why ERP in Apparel or Textile industry?
The Apparel and Textile industry is really complex. Not like automotive industry where the variants of a Single car run on a single assembly line for decades, apparel and textile industry sees a lot of variation every minute. With introduction of new production systems like Lean and Modular which have been successful in Automotive, Apparel and Textile industry also got into the trend of same. Companies like LT Karle, Gokaldas Exports, Laguna, ITC and many other went on to take initiatives on Modular, Lean and Just in Time Manufacturing concepts. All the above mentioned systems required focus on reducing Work In Progress and Waste and Increasing initiative on operator training. To support manufacturing system many Solutions to Apparel and Textile Industry are being proposed; right from Material Handling, Material tracking to ERP.
As the competition is increasing and margins and timelines are being reduced, people in Apparel and Textile Industry have started realizing that need for cost control and utilizing the Enterprise wide resources to the maximum have become essential. ERP comes as a rescue to all these issues.
Basic Components of ERP
- Material Management
- Sales and Distribution
- Production Planning
- Production Management
- Costing
- Quality Management
- Finance and Controlling
- HR/Payroll
Choosing the Right ERP.!!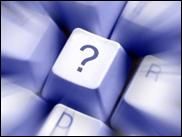 As the competition is increasing in Textile and Apparel Industry; the ERP market has also seen the same. There are generic ERPs like SAP, Oracle, JD Edwards, Peoplesoft, and Microsoft Dynamics/Xapta etc which cater to all the industries worldwide. Then there are ERP specific to Apparel and Textile Industry like Datatex, Intex, WFX, RDPL, etc.
Datatex One of the oldest ERP in Textile and Apparel sector started way back in 1986 with over 450 implementations all around the globe. Many large organizations in India like Arvind, BRFL, Vardhaman, Bhilwara Group run on Datatex ERP. With the success of implementation on AS400 platform, Datatex moved to Web in the year 2004. This allowed them to cater a whole large audience around the globe. The product is positioned on Small, Medium and Large scaled organizations.
WFX World Fashion Exchange started off in the year 2000. The company has a well known implementation success story in Gokaldas Exports. It started off with an EDP/EDI product for all Fashion Agents in India along with Brands. They rolled out the ERP in 2004 and ERPII in 2007. The product is positioned on Small and Medium Scale organizations and only Apparel sector.
RDPL Royal Datamatics Private Limited is known for their product called as APPS. They have done a no. of Implementations in and around the NCR in India. The product is positioned on Small Scale Organizations and only Apparel sector.
ERP Implementation in Apparel and Textile Industry
ERP Implementation has the following phases in any industry
- Project Preparation Phase
- Business Process Study Phase (AS IS Phase)
- Business Blue Print Phase (TO BE Phase)
- Realization Iteration Phase I
- Customization and Reports Development
- Realization Iteration Phase II
- Prepare and Go Live
Well as Apparel and Textile Industry is not that organized till now in India, ERP implementation usually start with a time line of 6 months and get extended. The Apparel and Textile industry usually face a problem of change management which leads to Core Team of implementation being changed every now and then.
Successful ERP Implementation
Client
The key success of ERP implementation in Textile and Apparel Industry is full involvement of Business Process Owners and a Core Team from client side which is having deep knowledge of their business process. To ramp up the implementation process the core team must have on time implementation as one of their KRAs.
Implementer
The Implementation team must have a Pro Active Project manager and at least one Consultant for each module with deep insight on business process of the Industry. The consultants should have knowledge on best practices being followed in the industry.
Myths during Implementation
ERP Increases Data Entry: The truth is ERP does not increase data entry; but ERP asks the end user to enter each and every detail which the users in earlier way of working use to write it down in his/her dairy. The data to be entered in the ERP makes the life of the C-Level much more easier as they get a clear picture on the status of Orders and Payments.
Excel is better than ERP: ERP and Excel cannot be compared and they should not be. During ERP implementation the consultants face lot of problem in this Myth. Actually Excel is nothing but a record keeping tool or calculation tool. It behaves in manner a particular user wants to. ERP is a system on which behaves in a manner set by organization. In excel users can change value or calculation any time they want; but is this advisable?
Image Courtesy:
blog.sageerpsolutions.com
mymanagementguide.com
casestudy.co.in