Multi-Channel Retailing: An inevitable approach (with special emphasis to e-retailing in developing economies)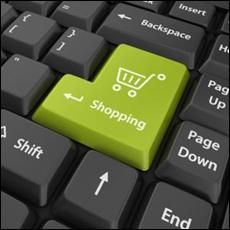 Multi channel retailing is no longer a mere option for business expansion or value addition, but it has become an inevitable choice for sustainable growth in retail industry. With the surge of foreign players in Indian Retail market, many domestic players are finding it hard to maintain an appreciable share in the retail sector. Thanks to the explosion of new retail formats, these players can now breathe easy, as they can multiply their customer base many folds by using non-conventional retail formats. With e-retailing moving forward with full force, it creates vast opportunities to expand the customer base and to reach new avenues in terms of geography.
E-retailing has moved through its nascent stages in India when people were actually not sure if this option for shopping actually is reliable and trustworthy. In spite of many such factors, it has finally been successful in positioning itself successfully in the minds of masses. With the emergence of options such as cash on delivery, and user friendly return policies, masses actually started to perceive this option as one of the best options for convenient and hassle free shopping.
E-retailing provides a wonderful opportunity for small scale entrepreneurs who do not possess a great financial back up. New e-retailers have come up very rapidly in almost all product and service categories. Amazon.com acts as a major motivator for many successful e-retailers. They pioneered the concept of e-retailing and strategically added new product categories in its product mix in regular intervals.
Catalog retailing has also established its due share in the retail sector. JCPenney is one of the biggest global retailers who started and pioneered the concept of catalog based retailing. Eventually, many more retail giants followed their footsteps. All the brick and mortar retailers have now given a serious thought to Multi-Channel retailing and they have realized that its a low risk option to simultaneously open its sales through these non-store formats such as e-retailing and catalogs. These formats also provide option to expand the product mix substantially without affecting the cost my any appreciable extent. Therefore, these formats help to overcome the restrictions imposed by limited sizes of brick and mortar retailers.
Brick and mortar stores restrict the expansion of product categories as it requires in owning more retail space, and its a challenging option as real estate rates are touching skies. In comparison, the non store based formats do not require any significant additional costs to expand the product categories or SKUs as adding products in cyber space and adding pages in a catalog do not incur such significant investments.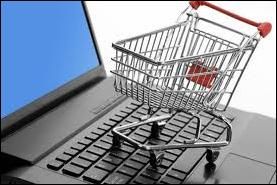 Many e-retailers have successfully developed very interactive websites and thus have enhanced the e-shopping experiences many folds. Ray-Ban and Converse provide wonderful examples of highly interactive web based shopping experiences.
With every retailer joining this bandwagon, the future surely seems bright for non-conventional retail formats and would result in all retailers opting for multi channel retailing in near future.
Image Courtesy:
regiodata.eu

blog.parature.com