United States of America (USA) and United Kingdom (UK) are the leading economies of the world. They have dominated other economies from the very start. They are the two best established and influential financial markets of the world. New York and London attracts immense foreign direct investment, and so does other cities of the two giants!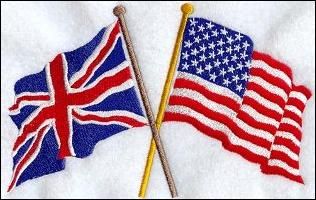 The two biggest economies of the world are also the biggest donors. Many under developed countries receive immense funds as foreign aid from them. The US and UK government allot certain amount of revenue as aid for the under developed and developing countries, annually. They also help countries that are victims of natural disasters.
But the two leading economies of the world could not escape the world wide recession. Along with many other developed countries of Europe and Japan, the US and UK was also caught in the tight grip of recession, because of which the economy of the two countries suffered terribly. Unemployment and bank losses were widespread.
Developing and under developed countries have also been hit because of the economic recession in US and UK. They are facing the problems of credit crisis and fall in exports owing to the weakening of the US and UK economy. Taiwan, Vietnam, and South Korea are likely to be the biggest sufferers as majority of their exports reach US.
Owing to economic meltdown, US apparel imports declined considerably. In 2008, its total apparel imports went down by 3.6 percent as compared to that of 2007. Apparel spending in the country also fell by as much as 10 percent in the first quarter of 2009. This was the peak time for global economic recession.
It was not new for developed or developing countries to avail funds from these countries as loans, which has now reduced. This money was used for investment in various industries of the country. Fashion industry has always attracted considerable investment in developing countries as they have handicraft and handloom as a major industry.