'Nothing is constant except for change!' Fashion is nothing but a constantly changing trend. This term is associated with clothes and accessories majority of the times. People relate fashion to what they wear. Though fashion is a wider concept, it has narrowed down to fabric, apparel, and accessories in modern times.
Oleg Cassini, a reputed French-born, American fashion designer quotes,
"Fashion anticipates, and elegance is a state of mind... a mirror of the time in which we live, a translation of the future, and should never be static."
Great philosophers have come up with different definitions for fashion. But all of them hold one concept in common - looking and feeling good! If you are fashionable, you are confident of your looks. You are sure that you are conveying the right impression before the other person. Being fashionable will certainly help you in taking the first step towards your goal.
Fashion has a long history of trials and errors. What was considered fashionable a few decades back might be synonymous to killing fashion in modern times! Similarly, what is considered fashionable in modern times may be like a fashion suicide for people living a few decades back! The era, beliefs held by the people living in it, and the culture in that era and in that region plays a considerable role in influencing its fashion trends.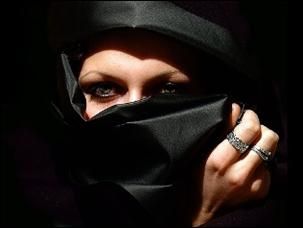 Designers and manufacturers produce clothing and accessories in accordance with the culture of a particular region. It becomes the fashion of the region, then. People adopt a trend in clothing only if it is in accordance with the culture of that area. You may hardly find Muslim women clad in mini skirts in Qatar or American women in burqas.
Ancient Egyptian fashion was largely influenced by its culture in ancient times. They wore clothes that not only looked glamorous but was also comfortable to them in the hot climate. White was the most preferred color due to this reason. Workers and children were mostly naked. Maximum clothes and jewelry were worn by the rich.
Jattin Kochhar, a noted fashion designer from India, remarks, "Fashion designers all over the world promote the color of fruits and vegetables of the season in their collection. If you wear these colors, you will never be out of fashion. There is logic to it as people can connect better with those colors." There is no doubt that surroundings influence the fashion of that particular region, immensely!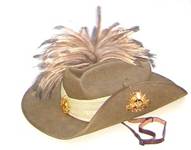 Emu bird is the native of Australia and can be found in many areas of Australia. Australian fashion includes headwear made out of emu feathers. Australian Light Horsemen used to carry this headwear. Australian millinery is also inspired by its flora and fauna. Associating its scenic and natural beauty with everything (including fashion) has remained a part of the culture of this country.
Western outfits may have taken over the world fashion market by storm, but countries and states still make it a point to stay connected with their traditional dress. They constantly introduce new fashion trends in the way their cultural outfit is made or worn. In fact, Bhutanese fashion designers do not even introduce any design that clashes with the age old culture followed in their country. Bhutanese are required to wear their traditional outfits in public places.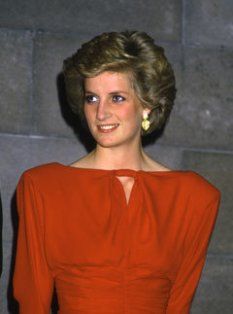 Fashion is constantly changing. Many times, ugliest of trends get popular in a certain region. Shoulder pads for women got popular in 1940s. It vanished from the society only to be back in 1980s. Fashion icons like Princess Diana too could not resist trying out this accessory. This is because 1980s was the era of the big; big shoulders, big hairs, big jewelry, etc. became a necessity, though they actually looked improper on women.
Of course, culture in a specific region changes with time. Fashion trends also get influenced with the changing culture in that particular area. Women in India used to compulsorily wear a Sari after marriage. This is because they stayed at home while their husbands earned for the family. As women have started contributing to the family income, they no longer restrict themselves to wearing a Sari.
People generally pick up fashion trends from media. They try to imitate their favorite actors, actresses, or models in terms of dressing and style. Otherwise, they may notice what their friends are wearing and try to adopt the style in their lives, as well. This is how a certain trend gets popular in a region. They cannot wear anything completely outcast, even if it looks good. Anything that the prevailing culture accepts and is enough to make an impact becomes the fashion in that region.
Thus, culture has a huge role to play in deciding the fashion of a particular region. Fashion trends in a society are just a mirror to its culture. As the culture changes, fashion changes! It can also be said that fashion can impact culture of a region to a certain extent. But majority of the times, it is the other way round!
References:
1) Quotations.about.com
2) Qatar974.com
3) Australia.gov.au
4) Enotes.com
Image Courtesy:
1) Twcenter.net
2) 80s-fashion-fancy-dress.com
3) Flurtsite.com
4) Foodsfashion.com
5) Camillehayton.blogspot.com