Gold jewelers woo children and parents with customized toy-shaped jewellery.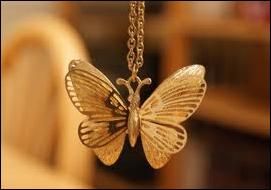 Sneha Shah, a 38-year old homemaker in Mumbai, has found a way to please her 8-year-old daughter Kesha while creating asset for the girl who loves to play with Barbie dolls.
Shah recently bought a customised Barbie-shaped gold and diamond studded neckpiece for her daughter. "I have also ordered a Mickey and Minnie mouse-shaped bracelet for my daughter," she says.
"This is not only helping me to make investments in gold but also helping me to make Kesha aware of the importance of gold," adds Shah who gets customised jewellery from Om Jewelers, near her house at Borivali.
She is one of a growing group of urban parents buying toy-shaped jewellery for their children rather than spending on toys, thus opening a new avenue for jewelers to generate new business and catch future customers at a young age.
"This is a new trend among the young urban parents who want to gift their little ones gold jewellery with a surprise element," says Mehul Choksi, chairman and managing director of Gitanjali Group, a diamond and jewellery house that owns brands such as Gili, Sangini and Nakshatra.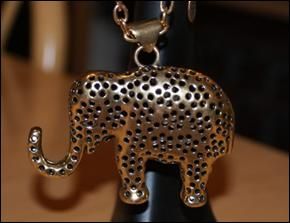 "Globally, characters with which kids can identify themselves are offered by jewelers. But in India it is a new trend, which is catching up among modern upwardly mobile parents," he says.
Choksi estimates the size of customized jewellery market at between Rs 1,000-1,500 crore, with a potential to grow 50% a year. "High price of gold is not likely to affect the growth momentum of this category of products," he says.
And this market is not limited to girl children. Richa Sharma, a 37-year-old homemaker in Mumbai, has got a gold pendant in the shape of a cricket bat, ball and the world cup trophy made for her 10-year-old son Aditya. "My son loves to play cricket and...He loves to wear the pendant," she says. "I am trying to find out new designs for my son," adds Sharma who gets her customized jewellery designed at the family's traditional jeweler, Joshi Jewelers, at Girgaon in south Mumbai.