Fashion is a huge term in modern times. As many people there are, so many definitions there are for fashion! Basically, fashion is dressing comfortably and looking good at the same time. The global fashion industry is a huge industry. Merely the clothing industry in it is worth $900 billion a year.
Many brands, local and international, have come up around the world producing clothing for all age groups and gender. Apparel retail stores have come up in large numbers around the world that make these brands available to the general public. Marks and Spencer, Calvin and Klein, Zara, and Walmart are to name a few.
France, Italy, UK, USA, and Japan are the traditional fashion markets of the world. They host the largest number of fashion shows in the world. Apparel retail stores belonging to these countries are the most renowned. Undoubtedly, they have from the beginning and are continuously making a major contribution to the global fashion industry.
But recently a new trend has been noticed! Certain emerging economies are also becoming emerging fashion hubs of the world. India, Brazil, UAE, South Africa, and Singapore are the countries that seem to be gradually getting ahead in the rat-race. They have a one-of-its-kind fashion statement to portray to the world.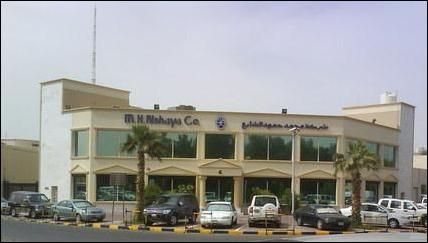 The emerging fashion economies have a number of apparel retail stores to boast about. Multinational retail stores have attained profits in these countries owing to its increased spending power. Local retail stores are also making it big in the international market. Pantaloons in India, MH Alshaya in UAE, Fashion Express in South Africa, and many more are the new buzz words of this industry.
Indian consumers are very typical about price, quality, and comfort. They want it all under one roof. But what you actually want, you get it majority of the times. Indian retail sector is booming at a steady rate. It gives consumers all the benefits that they seek. Many foreign retail stores have come up. Local retail stores are also widely popular with the masses.
"India has one of the largest numbers of retail outlets in the world. The sector is witnessing exponential growth with retail developments taking place not only in major cities and metros but even in tier-II and tier-III cities in India," said Dr. Swati Piramal, President of Assocham. (Source: Thestitchtimes.com.)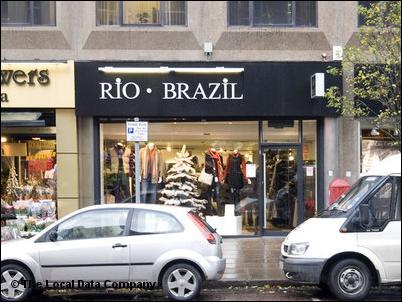 The case is not the same with Brazil. Since foreign retail brands are not so popular in the country, its local retail brands are its only contribution to the world market. They generally make the colorful cultural clothes available to locals and to travelers. It is the largest clothing producer of the world and it may grow by 7 percent per annum between 2010 and 2015.
A number of people from all over the world come to shop in UAE. Its apparel retail stores entail highly fashionable and good quality garments. Apart from the many foreign retail stores present in the country, the country also has local apparel retail stores like MH Alshaya that have earned a lot of reputation in the public eye.
Researches indicate that the South African apparel retail industry was worth $8,206.2 million in 2011. It grew at a rate of 6.5% per annum between 2007 and 2011. The market is expected to grow further in the near future. Value stores like Fashion Express and Donna Claire are two major ones out of the many apparel retail stores.
Singapore is another emerging fashion market with a value of more than $1.9 billion. Though its retail stores supply all kinds of garments, it is recognized for its womens wear segments. Its Compound Annual Growth Rate (CAGR) is high as compared to many other countries of the world.
Asian countries are clearly leading the game as three out of the five major emerging fashion market economies are Asian. As time passes, one may get to see more options in the market. The emerging fashion markets have a lot to offer in terms of fashion and their retail stores will prove to be an outlet for their fashion to reach the world market.
The established retail giants of the world like Mango, Zara, Marks and Spencer, Calvin and Klein, etc. have many outlets in these countries. They trade in casual and formal western wear majority of the times. But they also deal in the traditional clothes in certain areas of selected countries. They are expanding their reach in these countries as it is turning out to be a profitable business.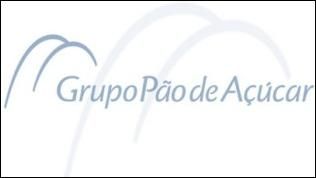 MH Alshaya from UAE is one of the retail giants of the world having a presence in almost 19 countries of the world. Brazilians generally do not encourage foreign retailers. Majority of their shopping is limited to their local stores. Grupo Pao De Acucar, however, is a recognized name in the world market. They deal in their traditional outfits as well as western outfits.
The apparel retail stores are constantly improving in terms of good customer service and quality products. The contribution of the emerging economies can simply not be ignored. They are expected to contribute more in the future. The apparel retail industry may face many changes due to their emergence. One can expect the entire face of the retail industry to change if they take over.
References:
Nowpublic.com

Grailresearch.com

Mycompanypr.com

Thestitchtimes.com

Emirates247.com

Researchandmarkets.com

Ntutrump.wikispaces.com
Image Courtesy:
Panoramia.com

192.com

Imprensa.grupopaodeacucar.com.br

Jessica-ramohoebo.blogspot.in