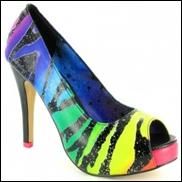 Today, footwear matter as much as apparels do. It highly contributes in the overall look of an individual. Just like apparel, footwear has evolved through the decades. There are many kinds of footwear for men varying from flip-flops to boots, shoes, etc whereas women enjoy a bigger variety varying from sandals to pumps, stilettos, boots, flip-flops, etc. They are available in different styles, colours and prints for different seasons. Out of these types, Stilettos, commonly known as high heels, are one of the most elegant and glamorous kind for women. They have become an integral part of every womans wardrobe. The origin of high heels is found amongst the ancient Egyptians.
History:
High heels were found in various eras. Murals on the walls of Egyptians civilizations show images of the upper class wearing heels. This was traced back in the 3500 BC. It was believed that the Egyptian butchers wore heels to avoid staining their feet with the blood of animals. However, the proper invention of heels was claimed by the 16th century. In 1533, heels were already used by men. The Italian wife of Henry II, Catherine de' Medici, commanded a cobbler to make a pair of heels for her wedding. She wanted them for fashion and to increase her height as she was very short compared to the Kings mistress. She wore a pair of 2 inch heels for her wedding and this marked the origin of high heels. This started the fashion of high heels amongst the upper class. It became a medium of discrimination between the classes. As Catherine de' Medici was Italian, the fashion industry of high heels emerged from Italy.
Later, in the late 18th century and early 19th century, during the French Revolution, Napoleon banned the use of heels as he saw everyone as equal. Heels distinguished classes and Napoleon disliked this fact and banned High Heels. Somewhere during the same time in America, heels were seen as a medium for the women to woo men and trap them. Anyone who was seen wearing heels was persecuted and claimed to be a witch. Resemblance was seen between the Heel and the devils fork.
However, high heels were revived during the late 19th century. As sewing machines were invented, lot of varieties in pattern and designs were seen in heels. It was worn only by women unlike the 16th century when both men and women wore heels.
As the hemlines went up, the heels started becoming more and more important. Today, high heels are a fashion statement among all classes. It is an interesting fact that high heels were named after Stiletto, an Italian word for a small dagger with a slender blade.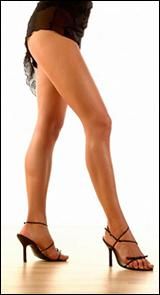 Advantages of High Heels/ Stilettos
The main and obvious advantage of wearing stilettos is that it increases the height. Tall people look very slender and attractive. A good pair of high heels can easily add 5 to 6 inches height. Women like to look tall as it makes them feel attractive. Stilettos give a very elegant and refined look to a woman. It gives a very stylish look and affects the overall appearance. It also brings attention along with style.
Body language is very important when it comes to face to face communication and the main component of body language is body posture. High heels give a very good posture. Women feel self-confident. Apart from this, High heels make the legs look attractive by bringing out the shape of the calf muscles. It is highly useful for people who like to wear short skirts as it brings out the beauty of their legs.


The main advantage of owning a pair of Stilettos is that it compliments almost any outfit, be it casual or formal. They make a tunic look striking and perfectly compliment a salsa dress. Every evening dress looks incomplete without a pair of high heels. It makes the slim fit jeans look slimmer. Hence it is crucial to wear stilettos occasionally. However, regular wear of high heels may prove to be dangerous.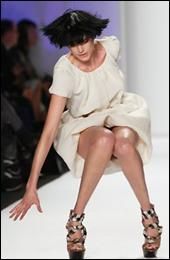 Disadvantages of High Heels / Stilettos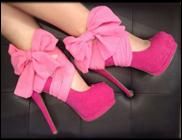 The saying, Anything in excess is harmful for the health is very true. Stilettos have many advantages but a regular use can severely damage the legs. It can cause foot pain and in the long run lead to hip pain. Many women find it extremely difficult to walk in Stilettos as they are not in a habit of wearing them frequently, and tend to twist their ankle and sprain it. Leg sprains in women are mostly caused due to high heels. The entire pressure of the body falls on the lower back while wearing high heels which may cause back pain.

In spite of the disadvantages, women will never stop wearing high heels as it gives them the oomph factor. Therefore it is necessary to take care of a few things. Stilettos should not be worn on a regular basis. Wearing them and walking long distances should be avoided. People who are new to using stilettos should practice walking in them before using them to avoid injuries. Regular foot massages also help avoiding injuries. In this way, women can maintain their health, and at the same time get the elegant and graceful look they want.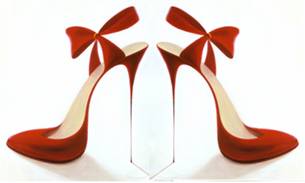 References:
Fashion.lovelyish.com

Indiaparenting.com
Image Courtesy:

polyvore.com

painetworks.com

theaustralian.com.au