At present there is no unanimity in the assessment of fabric quality among various groups- Manufacturers, Traders, Standards Organizations, Government Departments, Research Organizations, Technologists, Engineers, Educationists, Students, etc., even though all are interested in assisting the ultimate beneficiary-the customer to select the best quality fabric at affordable price. This leads us to ponder over the question, What is Quality? A fresh approach is made here to assess the Fabric Quality, based on fabric texture, irrespective of material used, fabric structure, fabric condition, end use and country of manufacture, evaluate the fabric in terms of total score and thereafter assign Fabric Quality Grade (FQG).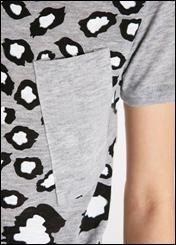 Introduction
When a customer goes to a show room or a shop to choose a fabric to meet his/her requirement, he/she is flabbergasted by the different varieties of fabrics displayed on the table or in the shelves, and is totally confused as to which one he/she should select. A sales man/girl further adds to the confusion, stating every one of the goods is of good quality and inferior quality goods are not stocked in the stores. Ultimately the customer purchases a fabric to suit his/her purse rather than the need, irrespective of the quality of the fabric he/she has purchased.
About the Author:
Prof. D.V. Muniswamy is a retired principal of Govt. S.K.S.J.T. Institute in Bangalore. Currently, he is a Visiting faculty in the Department of Apparel Technology and Management in Bangalore University.