(Views expressed in this article are the personal opinion of the author)
How shopper marketing will change the way we buy and are sold to.
One of environmental psychologist Paco Underhill's famous theories is the buttbrush. In his book Why We Buy, the man also known as a 'retail anthropologist' and 'urbanist' explained why women are less likely to splurge if they are "brushed" by not just unwelcome hands but even by intruding merchandise.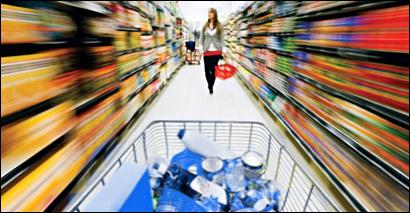 "We are a posterially-sensitive species, and the more likely we are to be brushed, the less likely we are to convert from watcher to buyer (in a retail environment)," wrote Underhill, christened by The San Francisco Chronicle as the 'Sherlock Holmes for Retailers'.

Underhill wrote his bestselling tome more than a decade ago, but it's still relevant - particularly in a still-fledgling organized retail sector in a consumer-driven economy that's India. Drivers of organized retail like Kishore Biyani of Big Bazaar and Noel Tata of Westside fame have been known to make discreet visits to their respective retail formats on weekends to observe consumer behaviour, but organized efforts at picking up nuances in buying habits and quirks have been few and far between.

Perhaps not any more. Cut to Hindustan Unilever's (HUL)'s newly-opened Consumer Insight and Innovation Centre (CiiC) in Mumbai, which is shrouded in a veil of quiet secrecy. This is the nerve centre of the consumer products giant's efforts to grow sales in collaboration with its retail partners. The state-of-the-art centre houses a virtual reality lab that is capable of a 3D simulation of a retail environment. It also has a modular retail lab that replicates both traditional and modern trade milieus in a bid to gain insights on what shoppers buy.

Come July a global chocolate brand - supposedly inspired by the triangular shape of the Matterhorn in the Swiss Alps - is planning an India launch with a pure-play shopper communication initiative. There won't be the usual print or TV campaign - not, at least, in the launch phase - just brand communication and availability at the final point of reckoning, the retail store.
In eastern India, on three busy streets of Kolkata, a leading cola brand has embarked on a pilot project to step up consumption amongst street food buffs. With plenty of help from a shopper marketing initiative, the beverage marketer has hit upon the insight that Kolkatans are eager to wash down the snacks and meals - often spicy, and on warm afternoons - with a chilled drink. A few street food clusters have been identified, branded and are being supplied with the beverage brand in returnable glass bottles.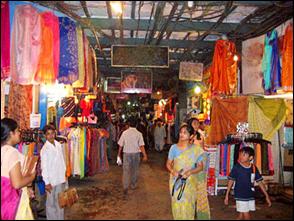 Welcome to the little-known and intriguing world of shopper marketing that is promising to come of age in India in tandem with organized retail. A number of brands as well as the bigger communication groups are looking at beefing up their presence in this fast growing vertical. While OgilvyAction and Saatchi & Saatchi X have been around for a while, there have been a spate of new specialist brand launches that include Tracy Locke (part of the DDB Mudra group) and Integer (with TBWA).

People in the know say that by end of the year, the shopper marketing space is going to be even more crowded with more global players setting up shop in India. And those already in are beefing up their presence. Says Ranjan Kapur, chairman, Bates India and country head, WPP India: "The out-of-home business in general has been growing at over 35%. Shopper marketing and activation are relatively new revenue growth opportunities and we expect them to account for almost 30% of all out-of-home spends in the next three years."
Adds Shiv Sethuraman, CEO, TBWA\ India Group: "Many client organisations are well versed in dealing with traditional retail but modern retail brings with it a new set of opportunities and challenges - clients will need all the expert help they can get."

In developed markets, shopper marketing is as mature as organized retail formats are. Shares Amit Ajwani, managing director - India, Saatchi & Saatchi X: "A separate budget exists for shopper marketing in these markets. Companies like Procter & Gamble, Unilever, Diageo, PepsiCo and Coca-Cola have a customer marketing division globally - and now in India as well."

In India, shopper marketing started as an extension of consumer marketing but, over the years, the industry is realizing that this calls for some entirely new capabilities related to understanding the shopper. Avers Suyash Chauhan, general manager - customer marketing, HUL: "That includes understanding the shopper's path to purchase and how different shopper types behave differently in different retail environments."
Shopper marketing adds one more arrow to the quiver of conventional marketing. While television and print advertising initiates the marketing loop by making consumers aware of products and brands relevant to them, shopper marketing tries to close that loop. Says Rahul Saigal, vice president - retail, OgilvyAction: "Advertising makes a promise to consumers. Shopper marketing delivers that promise at the critical point of purchase. It takes the brand from a consumer's consideration set into the shopper's basket."
By itself, shopper marketing with random in-store activity can do little. Says Mark Ashman, CEO, Hypercity Retail: "Shopper marketing is not limited to in-store marketing, a common and highly inaccurate assumption that impairs the spread of any industry definition." Rather it has to be a part of an overall integrated marketing approach that considers the opportunities to drive consumption and then goes on to identify the relevant shopper. Like the example of the beverage brand reaching out to a new consumer base in certain street clusters of Kolkata.


For now, most brands are building a foundational understanding of shopper behaviour, feels Rima Gupta, executive director, TNS India; the first step towards gathering insights is to understand the path to purchase. In this process, says Piyush Kumar Sinha, professor in retailing and marketing and chairperson, centre for retailing, IIM-A, "Retail stores would have to be used as laboratories for testing and experimenting with new ideas." This helps to design strategies to meet shopper needs in terms of convenience and to assist them in making choices.

Marketers recognise the benefits of shopper marketing. Says Shalin Desai, group product manager, Parle Products: "Shopper marketing has definitely helped us in getting better brand visibility in new/large format shops. Promoters help to stack the product better and make it more presentable, so these branding communication activities help us to talk to the right target audience at the right time and right place."

For brands, shopper marketing has become an imperative in a crowded and competitive market place. As Manita Khuller, the UK-based global strategy development director of OgilvyAction says: "New-age shoppers, who make channel, retailer and brand choices along the shopper journey, are savvier; this makes it more and more difficult to be the brand that ends up in the shopping basket."
This article was originally published in the Economic Times dated 6th June, 2012, written by Amit Bapna, associated with the Economic Times Bureau.