Retail shops realized the potential of the textile industry a long time back. A number of apparel retail shops cropped up all over the world. Marks and Spencer, Calvin and Klein, Gap, C&A, Walmart, Zara, Mango, and others are the biggies of this industry! The global apparel retail industry was worth $1031.5 billion in the year 2009. It is expected to reach a value of $1162.8 billion by the year 2014.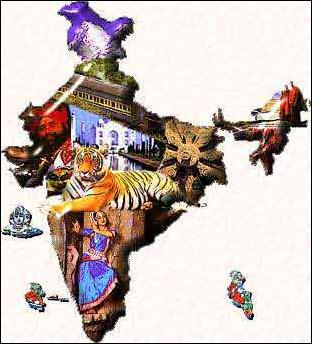 These retail giants were mainly focused on the European and US markets. But the scenario started changing considerably in the last decade. Emerging fashion economies like India have succeeded in attracting the attention of these retail biggies. They have been tempted to invest in India and have also reaped benefits out of it. India is gradually becoming a world fashion capital and retail stores are capitalizing on this fact.
India is on the path of development. It is expected to become a superpower in a few more years. The standard of living of the people in the country is rising along with the growing economy. People are getting more conscious of the standard of living they maintain. They expect good food, good quality clothes, and bigger houses with all the facilities. They are willing to spend any amount of money to get this.
Fashion is one such "want" that has become a "need" for Indians. India is fast emerging as a fashion capital of the world. Fashion industry in India is worth almost `200 crore at present and is expected to reach `1000 crore within a few more years. Indian retail industry is expected to grow by 7 percent in the years to come. It is the most preferred destination of global apparel retail giants.
Nielsen Global Luxury Brands Study indicated that Indians are among the most brand conscious people in the world. Consumers are largely aware of the pros and cons of each brand and prefer to wear good quality, branded clothes. In this study, 35 percent people reported to wearing branded clothes. Indians would prefer international brands to Indian brands if given a better deal. Retailers find this a plus-point for their market.
Besides, the idea of simple living and high thinking are gradually vanishing from the market. People are desperate to flaunt what they have and branded clothes are one of the many ways to do it. Purchasing from certain retail stores have become a status symbol and Indians are getting increasingly conscious of their status. International retail stores are cashing in on this mindset. Of course, they provide services accordingly!