Fibre has been of great importance to man and rank second only to food in their usefulness. Animal fibres are mostly the ones that cover mammals like goats, rabbits and sheep, but also include feather from poultry as well as cocoon of the silk-worm. Globally natural Fibres contribute about 48% to the fibre basket with 38% from cotton, 8% from bast and allied fibres and 2% from wool and silk fibres.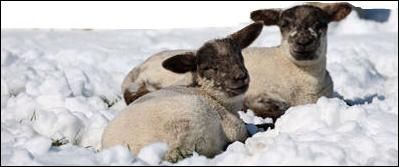 Different types of animal fibres are available in our country but mostly wool & silk are important. Animal fibres are from the hair (eg wool from sheep, mohair goat, Cashmere goat, alpaca, vicuna, llama, yak, Angora rabbit and camel) or from secretions (eg silk). Animal fibres Wool, the fibre from the fleece of sheep or similarly hairy animals (eg alpacas, llamas, vicunas, yaks, camels, cashmere goats, mohair goats and angora rabbits) is produced in many places around the world. After shearing, the wool is scoured (washed), carded and dyed before being woven or knitted into fabric. Wool is flexible, absorbs moisture (making it cool in summer and warm in winter), dirt resistant and flame resistant, and wears well. It is used to make fine clothing with coarser types used for bedding, upholstery and carpets. Silk is produced from cocoons of the silkworm.
About the Author:
Mr. Sekhar Das is a Scientist at CIRCOT in Mumbai.