Brazil is promoting its textile and apparel industries as key development sectors. Actions against importing textile goods from competitors that don't abide by international trade rules are being enhanced, as the so-called "Bigger Brazil" plan aims to make the country more competitive. The plan cuts US$16 billion from taxes until the end of 2012 and is focused on protecting domestic manufacturers.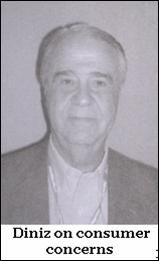 Hong Kong is being targeted as a significant regional centre for trade, while Texbrasil (a programme sponsored by both industry and the government) continues its long-term effort (among other things) to promote Brazilian fashion on the Chinese mainland. Domestically, the Brazilian ready-to-wear sector is bright for exporters who are price competitive and co-operate with well-organised Brazilian importers.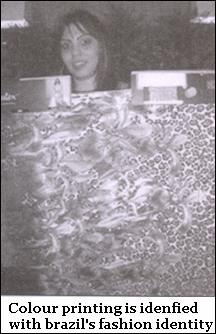 The Brazilian Textile and Apparel Industry Association (ABIT) wants the government to take a tougher stance against illegal and unfair imports, arguing that keeping a healthy textile and apparel industry is important for the economic and social fabric of the country. The industry is Brazil's second largest manufacturing employer after the food and beverage sector, with 30,000 companies and 1.7 million workers. Brazil is the world's fifth largest global textile producer and possesses sophisticated supply chains for the cotton and man-made fibre sectors. However, soaring imports from Asia, and especially from China, are putting pressure on Brazilian manufacturers.
Fast growing imports: Brazilian textile and apparel imports have grown at speed. Between 2006 and 2010, imports of yarns and fabrics have jumped from US$1 billion to US$2.7 billion and the imports of made-up articles, mainly apparel, have grown from US$427miliion to US$1.3 billion.
Asian suppliers have done well. In 2010, the Chinese mainland had a 39% share of Brazilian textile imports (including yarns, fabrics and knits), with a 48% share of home textile imports and 60% of apparel imports. Hong Kong was among the top ten countries of origin in the apparel field. In 2010, Brazilian clothing imports from Hong Kong were at US$22 million, compared to US$643 million from the Chinese mainland.
Aguinaldo Diniz, President of ABIT, said: "with store shelves and hangers full of Asian products, Brazilian consumers don't seem to care about the origin of the clothes they buy. They seek lower prices, and in that area, the national industry has taken a beating due to currency exchange rates and Brazil's [own] costs."