Asia is gradually becoming the global marketplace widely predicted for the 21st century. In the shopping malls of Doha, New Delhi, Seoul and Shanghai you will find global apparel brands. So where will be your next export market?
Chemical regulations throughout Asia
Apart from Japanese Law 112 that has long since limited the formaldehyde contained in apparel, the earliest Asian regulation of chemicals in textiles was in 1997 by India. This banned specific Azo dyes from being used in apparel products and textiles. The next was Chinese regulation GB 18401-2003 that became effective in 2005 and also restricts azo dyes and formaldehyde as well as defining the pH value and certain color-fastness tests, to address safety concerns for chemicals, dyestuffs and wet processing.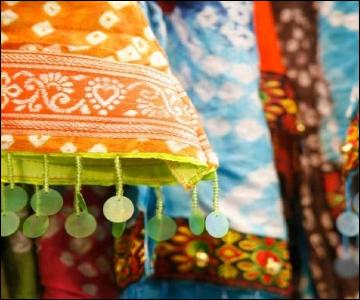 Arising from the necessity for the compliance of their exports with EU and US safety regulations and their corresponding restrictions on substances, not only have emerging countries adapted, but also developed their own textiles and clothing consumer safety regulations. Recent regulations now require imported brands and distributors take pains to test and comply with stringent regulations when expanding into emerging markets. Examples of such legislation include: South Korea 2010, Taiwan 2011 and Egypt 2012, where sophisticated official control systems are now in place that affect homegrown and imported apparel and are mandatory for all retailers and brands that wish to sell their products in these markets.
Banned Azo Dyes: Defined as containing within the molecule at least one azo bond (-N=N-), azo dyes have typically found use as colorants in textiles and apparel. Certain azo dyes can release harmful aromatic amines when exposed to specific chemicals or enzyme conditions. Some aromatic amines are carcinogenic and so are banned. Azo dyes are banned by Egypt, India, China, South Korea, Taiwan and Vietnam. While Japanese government agencies are currently considering similar legislation, voluntary restrictions were announced on March 29, 2012 by Japanese textiles and leather industry associations.