According to recent data released, the slowing exports are signalling at a crisis in labour intensive industries like readymade garments, electronic goods and gems and jewellery industry too would suffer a huge blow, if demand remains sluggish in major exporting destinations.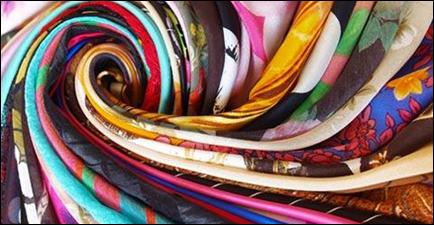 Dry demand for labour intensive goods is also giving rise to renewed fear of joblessness in garment sector, which is the main source of livelihood for a substantial chunk of India's population. According to the latest export figures, the growth in labour-intensive exports like gems and jewellery and ready made garments have contracted and the shine in the new and emerging markets, which fetched good return for India's exports after the 2008 global financial crisis is slowly getting blurred.
According the Federation of India Exporters Organization (FIEO), the prolonged crisis in the United States and European countries are, in all likelihood, going to affect the emerging markets of Latin America, South Africa and South-East Asia in the coming few months. The official export data for the month of April clearly shows a definite decline in demand for labour-intensive products in foreign markets.
India could achieve a handsome 20 per cent export growth in the year 2011-12 on the back of a good performance by labour-intensive sectors and growing demand from the emerging markets. Meanwhile, exports had registered around 18 per cent in all textile segments last year.
Exporters Suffer as Buyers Demand Discount
While the exporters were happy with depreciating Indian rupee against the dollar, their happiness has not lasted long. With the Indian rupee continuing its depreciation against the dollar, exporters who were earlier cheering for getting more rupees for their exports, are now worried as foreign buyers are pushing them for bigger discounts.
"The excitement of the depreciating rupee against the dollar is short-lived, because buyers have started pressurizing us to offer the maximum discount on export of products," said Director General of Federation of India Exporters Organization (FIEO) Ajay Sahai. "Depreciating rupee is not a thing to cherish as inputs costs have gone up substantially. We do not subscribe to the view that the rupee depreciation would give unexpected gains to exporters. We will like the rupee to stay stable, at around ` 46-47", he added.
But a worrying factor is that the buyers are asking for discounts without placing more orders. This is mainly because of a weak demand scenario in the key markets of Europe and the US. Such a trend may exert pressure on merchandise export earnings that touched a high of $ 303 billion (over ` 16500 crore) in 2011-12.
Fall in Exports by SME-Dominated Sectors Disturbing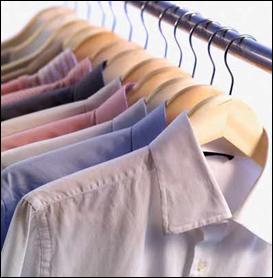 Sharp fall in exports from some key industrial sectors dominated by small and medium enterprises (SMEs) in April is "disturbing", said exporters body FIEO. "Sluggish growth registered by the export sector in April is a cause of concern The more disturbing news is sharp decline of moderate growth in exports of labour-intensive sectors like gems and jewellery, readymade garments, leather, electronics, plastics, etc.." said FIEO President M Rafeeque Ahmed in a press statement.
The gems and jewellery sector witnessed the sharpest fall in April, with 25.7% contraction in overseas shipment, followed by readymade garments that suffered 9% fall in exports during the same period.
The leather sector also saw muted demand in April, growing at a slow pace of 3.2%, while exports from electronics and plastic sector registered only 5.4% and 2.7% growth, respectively. "This will have serious implications on employment and may lead to sharp reduction in additional job creation and even lay off," Ahmed cautioned.
The situation is grimmer now than in the past periods of slowdown when the emerging and developing economies had exhibited positive growth helping the Indian exporters increase their overseas trade through market diversification strategy focusing on Latin America, Africa, and Asia." The slowdown in new markets will be obvious in next few months," added FIEO Chief.
In the view of this, Ahmed said, the Centre should devise suitable strategy to counter the export slowdown in the revised edition of the Foreign Trade Policy.
This article was originally published in the Stitch Times, July, 2012.