Home textiles industry, though not as big as the fashion industry, cannot be ignored either. The demand for home textiles is increasing continuously in the market. The world home textiles industry is somewhere around $70 billion at present. It is growing at a fast pace all around the world, especially in USA and Europe. The developing countries are largely exporters of home textiles to the developed countries.
It is easy to spot home textiles of various patterns and designs in modern times. One can find attractive and colorful bed sheets, mattresses, curtains, pillows, sleeping bags, wall carpets, etc. They adore houses and make them livable. People generally prefer to match colors with other materials at homes. They choose patterns that suit the layout of their house. This makes the house look beautiful.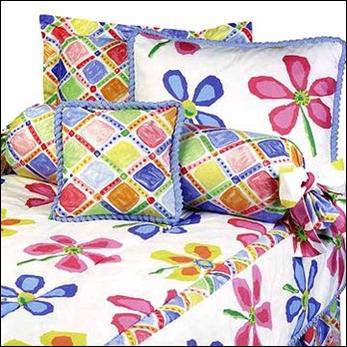 Manufacturers make use of various software applications in order to make home textiles. They generally have repeating patterns arranged in a sequence. Software applications that help in making repeating patterns are available in the market. InDesign, Illustrator, Photoshop, Fireworks, etc. are some of the renowned software applications used to make such patterns on home textiles. Doing it manually will be tiring as well as time consuming.
People all over the world buy colorful home textiles. Patterned home textiles are easily available in the market because there is a lot of demand for them. If done manually, as for the case of handicrafts, a considerable amount of time may get wasted. Besides, the designs need not be orderly either. It may take days to prepare just one piece of clothing. Software applications help in creating designs and in repeating them consequently on the fabric.
Bed sheets, pillow covers, curtains, and various other products involve repeated designs. People purchase them in accordance with the color of their walls or keeping other factors in mind. Patterned pieces are generally preferred as compared to the plain ones. Designers make use of software applications in order to get the desired look. Flowers, animals, sceneries, leaves, or even geometrical shapes are repeated several times.
Software programs are so designed that the images the designer holds in mind can be put to paper. Illustrator, Photoshop, InDesign, Fireworks, etc. are the most famous software applications to achieve these effects. Other than this, a number of local software can also be availed. They are used by almost all the manufacturers in modern times. They simplify the task of making complex designs on large sheets of clothing.
Illustrator is one of the easily spotted software used by all types of designers. It can be used to make repeating patterns on fabric. It gives an orderly look to the fabric. It is easy to use. Owing to its user friendliness, it is widely used by designers. Besides, it gives the user many options. It is easy to learn. Fabric designers making use of this software can be found all over the world.
Photoshop, like Illustrator, is a software application for designing used by home textile designers. Both the applications come from the Adobe family! They have many similarities and differ to a certain extent in other ways. Photoshop is used for many other purposes, as well. While using software one needs to take care of many things, for e.g. it should not look too cluttered, consistency in spacing, etc. Photoshop makes this arrangement easy.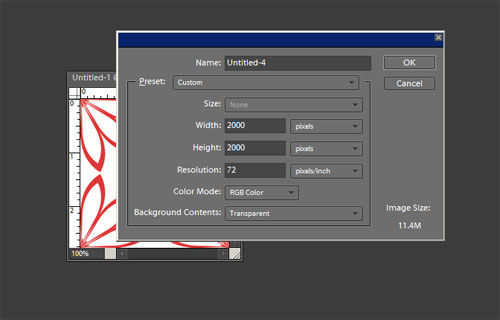 One of the most modern and advanced software applications used by textile designers is InDesign. This software application can be used to design many things. It is easy to use and handle as compared to other software applications like Illustrator and Photoshop. But comparatively, designers for the same cannot be easily found as it is the latest application. Besides, it is mostly used for books and hardly used for home textile designing.
'Fireworks' is yet another software application for designing by the Adobe family. It makes the task of making repeat patterns on fabrics easy. It is not as user friendly as compared to the previous three. Besides, Fireworks can only accomplish certain tasks. But as far as making repeat patterns on home textiles is considered, Fireworks is the best. It is widely used for this purpose.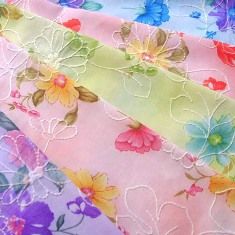 Any software out of the above four can be used to design home textiles. In order to make repeat patterns, the designer usually chooses a software application that he is acquainted with. All the above have their own pros and cons. Besides, its use also depends on various other factors, for e.g. how qualified and experienced the designer is. The designer can use any software that he feels like!


There are a number of local software applications that can be used by home textile designers. Using a software application depends on the wishes of the manufacturer and the capabilities of the designer. Home textiles designing is easy as compared to other fabric designing. This is because its patterns are repeated largely on the fabric. The designer only has to toil for a small part. Software is used in almost all the places for making repeating patterns.
Image Courtesy:

Linda-matthews.com

Security-exp.net

Wpclipart.com