The global apparel retail industry is huge. It was worth $1031.5 billion in the year 2009. It is expected to reach a value of $1162.8 billion by 2014. Apparel and fabric satisfies one of the basic needs of man - clothing. It will never see a decline in demand. Buying and selling of clothes will always take place. Developed nations are the traditional fashion capitals of the world, majority of the times. Emerging markets are also making a seat for themselves in this field.
Many changes take place every day in the world of apparel retail. Technological innovations make the most impact! Digital retail is one of the most advanced concepts in the world of apparel retail. It includes online retailing as well as retailing with the help of mobile apps. This industry is growing at a rate faster than ever. Buyers are gradually shifting their interest from brick and mortar stores to digital retail stores.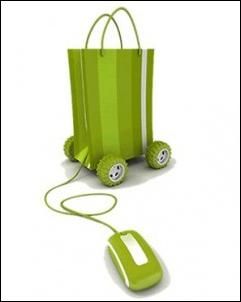 More and more people are resorting to purchase from online apparel stores. Surveys indicate that more than 85 percent of the people using the net have purchased online sometime or the other in life. The second most purchased item through the internet after books are clothing and accessories. Almost 36 percent of the total online buyers prefer to buy clothes and accessories from an online retail store.
Buyers enjoy shopping when they get to see the item to be purchased in real. They get the product they see. This is the reason majority of the shoppers still prefer physical retail stores over digital ones. South Korea has the highest number of internet shoppers in the world. UK, Germany, USA, Japan, and other countries follow. The number of shoppers over the internet rose in the last two years by 40 percent.
There are certain reasons as to why people refrain from the purchase of clothes and accessories online. Size for example is the biggest barrier that shoppers have to pass through. One can never be sure of what size the piece of clothing is, unless one sees it for themselves. After purchase, the problems of misfit can arise. This is the reason shoppers prefer to buy clothes from physical stores, as they can check then and there if the piece will fit them or not!