The global apparel retail industry is huge. It was worth $1031.5 billion in the year 2009. It is expected to reach a value of $1162.8 billion by 2014. Apparel and fabric satisfies one of the basic needs of man - clothing. It will never see a decline in demand. Buying and selling of clothes will always take place. Developed nations are the traditional fashion capitals of the world, majority of the times. Emerging markets are also making a seat for themselves in this field.
Many changes take place every day in the world of apparel retail. Technological innovations make the most impact! Digital retail is one of the most advanced concepts in the world of apparel retail. It includes online retailing as well as retailing with the help of mobile apps. This industry is growing at a rate faster than ever. Buyers are gradually shifting their interest from brick and mortar stores to digital retail stores.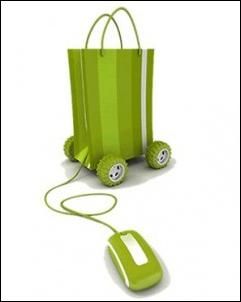 More and more people are resorting to purchase from online apparel stores. Surveys indicate that more than 85 percent of the people using the net have purchased online sometime or the other in life. The second most purchased item through the internet after books are clothing and accessories. Almost 36 percent of the total online buyers prefer to buy clothes and accessories from an online retail store.
Buyers enjoy shopping when they get to see the item to be purchased in real. They get the product they see. This is the reason majority of the shoppers still prefer physical retail stores over digital ones. South Korea has the highest number of internet shoppers in the world. UK, Germany, USA, Japan, and other countries follow. The number of shoppers over the internet rose in the last two years by 40 percent.
There are certain reasons as to why people refrain from the purchase of clothes and accessories online. Size for example is the biggest barrier that shoppers have to pass through. One can never be sure of what size the piece of clothing is, unless one sees it for themselves. After purchase, the problems of misfit can arise. This is the reason shoppers prefer to buy clothes from physical stores, as they can check then and there if the piece will fit them or not!
Besides, there always is a scope for fraudulence in cases of online shopping. Unless the site is authentic, shoppers are prone to get cheated. Their credit card information can get leaked leaving them open to cyber crimes. Or else, they may not get the product after purchasing it online. Even in reputed e-commerce sites, the chances of fraudulence exist. For example, the clothing displayed may not be the one obtained, after the product is shipped.
It is generally seen that online shopping exists more in developed countries. This is because the number of internet users in developed countries is high. Developing countries like India and China have lesser internet users, at present. This is the reason online shopping for clothes and apparels is less in developing countries. But there are fair chances of developing countries having more online shoppers than the developed ones in the near future.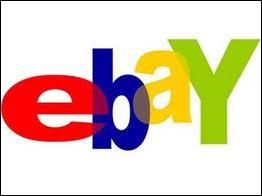 Researches show that Indians spend almost 33 percent of their disposable incomes in online shopping. Chinese spend almost 31 percent of their disposable incomes in online shopping. These two countries lead the world in this area. As awareness about internet grows, the number of online shoppers will also grow! Amazon and eBay are the most reputed online shopping websites. Other than these, there are country specific e-commerce websites that are also used in these countries.
There are many advantages that make it a better option as compared to the later. It is trouble free. One need not go anywhere to shop for products. One can simply switch on the computer, browse through various websites, and get the deal of their choice. They can get products from the entire world at their door step. They need not even travel a few yards. People wanting to shop but feeling too lazy to go anywhere, can use this technique for shopping.
It is not just a matter of convenience, online shopping can also prove helpful in other ways. One can get better deals online as it is easier to compare the various deals available. Additionally, consumers can get more options as different sites might have something or the other that is different. Of course, one will have to wait for a few days for the product to get delivered.
Digital retailing is not all about internet and e-commerce. Mobile retailing carried out in modern times is also a part of digital retail. Researches indicate that 34 percent of mobile users have made a purchase using their mobile phones. This is higher to the number obtained last year (19 percent). The use of mobile phones will increase to $689 billion while making retail purchases by 2016. Thirty nine percent of the overall mobile coupons are used in clothing stores.
Mobile retailing is picking up pace in the world of digital retail because there are many advantages to it. Almost everybody possesses a mobile phone. Modern phones, no matter how low cost it is, possess the facility for internet to work. Besides, advertisements can also be obtained through messages. Apps from a retailer can also be downloaded for shopping. Mobile phones can also help in looking for coupons that can be used at checkout counters.
Concrete evidences of the increase in number of digital retailing have been obtained. It is a faster and easier means to shop for products. Whether it will wipe out physical apparel stores from the market or not cannot be predicted. But it will certainly rule the market in the future. It is hard to say how long this will take. Digital retail is the future of apparel retailing industry!
References:
1. Ntutrump.Wikispaces.com
2. Prnewswire.com
3. Marketingcharts.com
4. DC Financial Insights, 2012
5. Deloitte, 2012
6. Nielsen, 2012
Image Courtesy:
1. Casinomo.blogspot.com
2. Rajnahar.blogspot.com
3. Ebay.com